Community Grants
Applications for Mary MacKillop Today's Community Grants Program 2020 funding round is now CLOSED.
Project Overview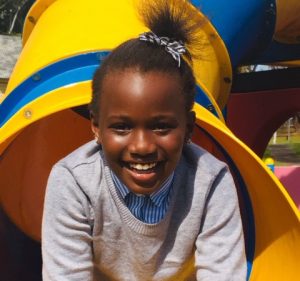 We partner with organisations who support Australia's most vulnerable and marginalised people improve their lives through education in all its forms. The Community Grants Program has invested grants in over 600 life-changing projects across the country since 1995.
Eligible organisations may apply for grants of up to $10,000 AUD to deliver small, life-changing projects that promote life-long learning for Australians affected by vulnerability.
By participating in these projects, individuals build skills and gain knowledge to improve their engagement with the community and take advantage of life opportunities. The Mary MacKillop Today Community Grants Program seeks to empower those in need to take control of their lives and to build a better future for themselves and their communities
The Program began as a response to on-the-ground work that the Sisters of St Joseph were doing with the vulnerable communities. In 2019, the Program awarded $175,000 in small grants to 20 recipients in urban, regional and remote communities.
Activities
The management and administration of this program is implemented by our Partnerships and Performance Team. Projects are selected, monitored and evaluated on the extent to which they achieve the following:

Help people aspire to learn, and increase people's confidence to undertake learning opportunities  (e.g. mentoring, bridging or transitional education)
Improve access to education or learning opportunities for people who are vulnerable (e.g. by supporting learning opportunities in remote communities, enabling access to technology, breaking  down learning barriers for people with disability)
Improve the quality of education or learning opportunities available to people who are vulnerable (e.g. training for parents or caregivers, development of high-quality teaching and learning resources, ensuring learning environments are culturally and linguistically inclusive)
Provide learning opportunities which empower people to strengthen skills for self-sufficiency including through improved financial inclusion, improved participation in communities and improved wellbeing (e.g. transition to work projects, health literacy and health promotion, financial literacy or leadership activities).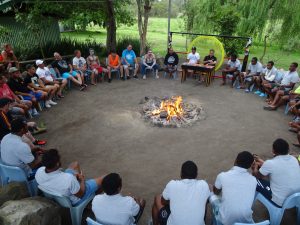 COMMUNITY GRANTS APPLICATIONS ARE NOW CLOSED.
Guidelines for Mary MacKillop Today's Community Grants Programs
Impact
Individuals build skills, gain knowledge and empower themselves to increase their life opportunities, improve their engagement with the community and achieve a better quality of life. This in turn has positive outcomes for people's families and communities.
Remote communities (serviced by small organisations providing important services) are more empowered to actively participate in broader society.
The most vulnerable groups including women who are homeless, people living with disability, refugees and asylum seekers become more empowered to engage in more socio-economic activity.
How to help
Donate:

We appreciate

any and all

donations.
Pray: Pray for the vulnerable and marginalised communities in Australia that they may have the opportunity to reach their full potential.

 
Act: Contact us to find out more about the Community Grants Program; contribute and invest in efforts to improve the quality of lives of people living in poverty.