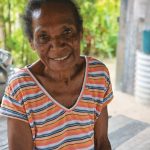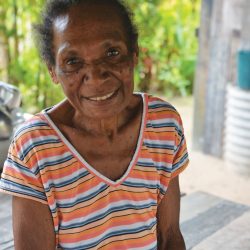 Mary MacKillop Today is an international community development organisation. We work with vulnerable individuals and communities regardless of their faith, ethnicity or gender and are committed to protecting the rights of children in all areas we work around the world.
Working to our values of Faith, Courage, Accountability, Respectfulness and Excellence, Mary MacKillop Today helps create generational change through the teaching of practical life skills to women, men and children in Australia and beyond.
Please see any current vacancies below:
Financial Inclusion Officer – Bathurst
Mary MacKillop Today is currently recruiting for a Financial Inclusion Officer to be based in Bathurst part-time basis for a 12 months contract. The Financial Inclusion Officer will work as part of a dynamic team to promote and deliver the Good Shepherd Microfinance No Interest Loans Scheme (NILS) loans program.
The key tasks that will be performed by the Financial Inclusion Officer will include:
Interviewing clients who apply for a NILS
Assisting applicants to complete loans application including preparing budgets and collecting supporting documentation for submission to the Loans Admin Unit
Providing basic budgeting assistance and advocacy support to clients
Referring clients to external agencies where necessary or managing arrears
Liaising with External Providers (e.g. Centrelink, Utility Companies etc)
Promoting microfinance services to people on low incomes; referral agencies; community; industry; all levels of government; and philanthropic organisations
SELECTION CRITERIA
Ability to work within and contribute to the Mission and Values of Mary MacKillop Today
Relevant qualifications and/ or experience in microfinance, the finance sector or community development
Demonstrated knowledge & understanding of the needs of people on a low income
Excellent interpersonal & communication skills including interviewing, facilitation, advocacy & negotiation skills
Demonstrated capacity to actively promote microfinance to all sectors community, government & business
Ability to work both collaboratively & independently as required, including highly developed organisational skills & a demonstrated capacity to work flexibly and within tight timelines
High level of computer literacy, including experience with a database & spreadsheet software
Adherence to MMT's Safeguarding Policy and Code of Conduct, and preferred candidate must be willing to undergo a Criminal Record Check
This position is a part-time role (3 days per week) based in Bathurst. The role reports to the Microfinance Team Leader of Mary MacKillop Today. The working environment is informal but professional, with very high standards of output and delivery. We are a happy, enthusiastic and energy filled group, with a positive values-driven culture.
Please find the Position Description here.
This is classified as a Contact with Children position and therefore subject to child-safe recruitment screening.
The job will remain open until a suitable candidate is found. Early applications are encouraged.
Please call (02) 6337 2538 for more information.
Mary MacKillop Today is committed to achieving a diverse workforce and strongly encourages applications from Aboriginal and Torres Strait Islander people.
HOW TO APPLY
To apply for this position, please send a CV and cover letter with a statement addressing the selection criteria addressed to Anita van Dartel, Microfinance Team Leader.
Closing date for applications: Thursday 1st July 2021 COB