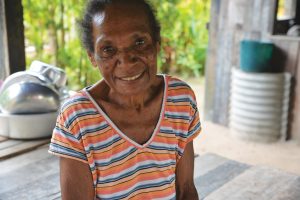 To work for us you must have a passion for service to the poor and a commitment to justice.
Our aim is to ensure the dignity of all is realised through compassion and justice.
Employment requirements
To apply for a position with Mary MacKillop Today please ensure you:
Include a cover letter and resume with your application.
Address the Selection Criteria indicated in the Position Description. Only applications which address the Selection Criteria will be considered for our vacancies.
Provide details of two professional referees.
Successful applicants
If you're offered a job with Mary MacKillop Today in Australia you will be required to show an original of one of the following documents:
Australian citizen – birth certificate, passport, Australian citizenship certificate, evidentiary or declaratory certificate of Australian citizenship.
New Zealand citizen – passport.
Foreign Nationals (including Commonwealth citizens eg. British, Canadians) – Visa and/or entry permit in the passport or a certificate of Evidence of Resident Status, issued by the Department of Immigration.
Employment screening is mandatory for all staff, contractors and volunteers. This may include a criminal record check and/or a working with children check.
All staff, contractors and volunteers are required to comply with the 100-point proof of identity which is similar to that required when opening a bank account.
Mary MacKillop Today is an Equal Employment Opportunity (EEO) employer. Mary MacKillop Today welcomes and encourages Aboriginal and Torres Strait Islander applicants for all advertised positions.
Current vacancies
POSITION VACANT
Projects and Administrations Officer – 12-Month Maternity Leave Position, North Sydney
Come and join the team at Mary MacKillop Today ensuring the provision of education for life to communities across Australia and internationally.
We have an exciting opportunity for a Projects and Administration Officer to join our team at Mary MacKillop Today. This role is a fixed-term 12-month full-time maternity leave cover position (37.5 hours per week). It is based in North Sydney, and reports to the Programs Group Leader and the Chief Executive Officer of Mary MacKillop Today.
This role provides the opportunity to collaborate with the Programs Group Leader for effective development and delivery of Mary MacKillop Today's Timor-Leste program and to provide administrative support to the CEO and wider team. Your ability to respond effectively to challenges, your strong cross-cultural communication skills and ability to work within a small, busy team will be highly valued.
The working environment is informal but professional, with very high standards of output and delivery. We are a happy, enthusiastic and energy filled group, with a positive values-driven culture.
If you have specific questions about this opportunity, please contact Julie Freeman by email at [email protected] or call 02 8912 2763.
To apply, submit a CV and cover letter outlining why you are interested in working at Mary MacKillop Today and how your skills align to this opportunity. 
Applications close at 5pm on Friday 26 July 2019.