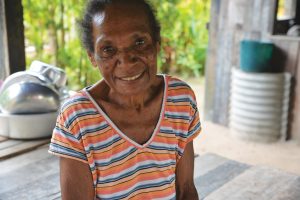 To work for us you must have a passion for service to the poor and a commitment to justice.
Our aim is to ensure the dignity of all is realised through compassion and justice.
Employment requirements
To apply for a position with Mary MacKillop Today please ensure you:
Include a cover letter and resume with your application.
Address the Selection Criteria indicated in the Position Description. Only applications which address the Selection Criteria will be considered for our vacancies.
Provide details of two professional referees.
Successful applicants
If you're offered a job with Mary MacKillop Today in Australia you will be required to show an original of one of the following documents:
Australian citizen – birth certificate, passport, Australian citizenship certificate, evidentiary or declaratory certificate of Australian citizenship.
New Zealand citizen – passport.
Foreign Nationals (including Commonwealth citizens eg. British, Canadians) – Visa and/or entry permit in the passport or a certificate of Evidence of Resident Status, issued by the Department of Immigration.
Employment screening is mandatory for all staff, contractors and volunteers. This may include a criminal record check and/or a working with children check.
All staff, contractors and volunteers are required to comply with the 100-point proof of identity which is similar to that required when opening a bank account.
Mary MacKillop Today is an Equal Employment Opportunity (EEO) employer. Mary MacKillop Today welcomes and encourages Aboriginal and Torres Strait Islander applicants for all advertised positions.
Current vacancies:
POSITION VACANT
Programs Coordinator (Part-time)
The Programs Coordinator will coordinate and manage Mary MacKillop Today's Australian Programs, including our First Nations Scholarships Program and programs delivered in partnership with Australia community organisations, universities and research institutions. 
For a detailed and comprehensive outline of the role, please download and review the Position Description here: MMT Programs Coordinator
To apply, submit a CV and cover letter outlining why you are interested in working at Mary MacKillop Today and how your skills align to this opportunity.
Mary MacKillop Today is committed to achieving a diverse workforce and strongly encourages applications from Aboriginal and Torres Strait Islander people. 
If you have specific questions about this opportunity, please contact Sally Haakinson by email at  [email protected] or call (02) 8912 2763.
Applications close 5pm 31 January 2020.
POSITION VACANT
External Consultancy for Project Evaluation & Re-Design, Papua New Guinea
Callan Services for Persons with Disabilities National Unit (CSNU) and Mary MacKillop Today are seeking a qualified consultant to undertake a participatory end of project evaluation and re-design of the Inclusive Communities Project. The consultancy will be home-based with travel to Port Moresby, Wewak, Vanimo & Aitape, Papua New Guinea. The consultant will be required to undertake 40 days of work between February and May 2020. Applicants must be willing to undertake a criminal record check and comply with safeguarding standards.
All expressions of interest should include:
Current CV with details of 2 relevant referees
1-page statement of capability addressing the selection criteria.
2-page proposed design plan (including draft calendar of events, tools selected for each phase of the consultancy, list of proposed stakeholders, capacity building approach, and limitations of consultancy)
Quotation including daily rate, and confirmation of availability to complete the consultancy within the specified time frame.
If you have any questions regarding the consultancy please contact:
Benson Hahambu, Deputy Director CNSU, at [email protected] or (+675) 7091 7746 or Sophie Jenkins, Partnerships & Performance Group Leader Mary MacKillop Today, at [email protected] or +61 2 8912 2766
Please download and review the Terms of Reference and application details here: Terms of Reference for External Consultancy Inclusive Communities Project
Please send all expressions of interest to Benson Hahambu, Deputy Director CNSU at [email protected]
Expressions of Interest are to be submitted by close of business Friday 7th February 2020.