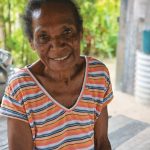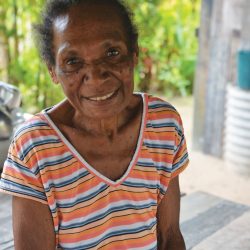 Mary MacKillop Today is an international community development organisation. We work with vulnerable individuals and communities regardless of their faith, ethnicity or gender and are committed to protecting the rights of children in all areas we work around the world.
Working to our values of Faith, Courage, Accountability, Respectfulness and Excellence, Mary MacKillop Today helps create generational change through the teaching of practical life skills to women, men and children in Australia and beyond.
Please see our current vacancies below:
Donor Engagement Specialist – North Sydney
The Donor Engagement Specialist is a key 'supporter facing' position and is responsible for creating meaningful  long-term relationships with Donors to inspire and grow philanthropic support from individuals through the mid-level giving and bequest programs.
Working with current and qualified prospective donors, this role will develop fundraising initiatives to drive supporter engagement to increase fundraising revenue, improve supporter retention and strengthen supporter loyalty.
This position requires a dedicated supporter-centric fundraiser who is a confident communicator dedicated to enabling people to support our cause with appeal gifts of over $1,000 or by leaving a gift in their Will. Being self-motivated with a desire to excel will lead to success in this role.
KEY RESPONSIBILITIES
Supporter Relationship Management
Work with the Philanthropy Manager to develop and implement a mid-level donor engagement strategy and a bequests engagement strategy to grow revenue sustainably and promote philanthropic giving. The strategies will address the following: short, medium and long-term goals, acquisition and retention strategies, recognition, stewardship and appreciation strategies, donor journeys, and a communications calendar for each donor segment.
Stewardship of key stakeholder relationships including donors, trustees, legal and financial professionals, and estate executors.
Develop and manage a portfolio of confirmed and potential Bequest Donors through a strategic stewardship program and inspire individual to leave a gift in their Will to Mary MacKillop Today.
Develop and manage a portfolio of mid-level donors through a strategic stewardship program and inspire individuals to increase their giving to appeals.
Nurture strong supporter relationships through the provision of timely, personal and confidential customer service to qualified donors and follow up any leads generated by CRM database research and donor surveys.
Work with the Philanthropy Manager to develop and implement an annual series of key stakeholder engagement events and campaigns.
Represent Mary MacKillop Today at relevant donor engagement events, potentially out of office hours and on weekend.
Bequest Program Administration
Ensure timely and efficient processing of all administrative duties associated with deceased estates and bequests.
Ensure documentation such as probate and financial statements from realised estates are received in accordance with legislation and filed accordingly and accurately.
Prepare and execute affidavits as required for deceased estates.
Track Wills through probate and relevant Courts.
Liaise with Executors and Solicitors to track progress of Estate administration.
Liaise with other charitable beneficiaries (as required).
Data and analytics
Manage effective systems for tracking and cultivating donors/potential donors, including the administration of estates, bequests and anticipated bequests.
Use analytics, research insights and feedback to identify opportunities for innovation and improvement across the mid-level donor and bequests programs.
Identify potential mid-level donor prospects and bequest donor prospects in Mary MacKillop Today's CRM Database.
Maintain accurate and up-to-date records of all supporter data, including contact information, relationship history, direct communication, and fundraising campaigns.
Report on and evaluate all acquisition and retention programs and fundraising progress (includes bimonthly Board reporting).
Page Break
KEY COMPETENCIES
Knowledge, Skills and Experience
Minimum of three years' experience in a similar fundraising or supporter relations role, in a non-profit environment.
Excellent interpersonal and relationship building skills and proven experience in delivering best practice donor/supporter care to cultivate and nurture long-term supporter relationships.
Proven track record in the development and delivery of successful mid-level donor and bequests programs.
Proven experience in setting and achieving revenue targets.
Proven knowledge of the Australian giving environment and best practice fundraising principles.
High ethical standards of behaviour, good judgment, respect for others, confidentiality and attention to detail.
Excellent written and verbal communication skills.
Excellent organisational and time management skills.
Demonstrated ability to work autonomously, and as part of a team.
Advanced computer skills, including Microsoft Office Suite.
Desirable 
Tertiary qualifications or equivalent in business development, communications, fundraising or relevant subject area.
Experience in database management, ideally Thank Q or other CRM platform.
Sound analytical skills and experience in database reporting.
GENERAL INFORMATION
This position is a permanent full time based in North Sydney, and reports to Philanthropy Manager of Mary MacKillop Today. This position no direct reports. The working environment is informal but professional, with very high standards of output and delivery. We are a happy, enthusiastic and energy filled group, with a positive and values- driven culture.
Financial Inclusion Officer – Bathurst
Part-time
Mary MacKillop Today is currently recruiting for a Financial Inclusion Officer to be based in Bathurst part-time basis for a 12 months contract. The Financial Inclusion Officer will work as part of a dynamic team to promote and deliver the Good Shepherd Microfinance No Interest Loans Scheme (NILS) loans program.
The key tasks that will be performed by the Financial Inclusion Officer will include:
Interviewing clients who apply for a NILS
Assisting applicants to complete loans application including preparing budgets and collecting supporting documentation for submission to the Loans Admin Unit
Providing basic budgeting assistance and advocacy support to clients
Referring clients to external agencies where necessary or managing arrears
Liaising with External Providers (e.g. Centrelink, Utility Companies etc)
Promoting microfinance services to people on low incomes; referral agencies; community; industry; all levels of government; and philanthropic organisations
SELECTION CRITERIA
Ability to work within and contribute to the Mission and Values of Mary MacKillop Today
Relevant qualifications and/ or experience in microfinance, the finance sector or community development
Demonstrated knowledge & understanding of the needs of people on a low income
Excellent interpersonal & communication skills including interviewing, facilitation, advocacy & negotiation skills
Demonstrated capacity to actively promote microfinance to all sectors community, government & business
Ability to work both collaboratively & independently as required, including highly developed organisational skills & a demonstrated capacity to work flexibly and within tight timelines
High level of computer literacy, including experience with a database & spreadsheet software
Adherence to MMT's Safeguarding Policy and Code of Conduct, and preferred candidate must be willing to undergo a Criminal Record Check
This position is a part-time role (3 days per week) based in Bathurst. The role reports to the Microfinance Team Leader of Mary MacKillop Today. The working environment is informal but professional, with very high standards of output and delivery. We are a happy, enthusiastic and energy filled group, with a positive values-driven culture.
Please find the Position Description here.
This is classified as a Contact with Children position and therefore subject to child-safe recruitment screening.
The job will remain open until a suitable candidate is found. Early applications are encouraged.
Please call (02) 6337 2538 for more information.
Mary MacKillop Today is committed to achieving a diverse workforce and strongly encourages applications from Aboriginal and Torres Strait Islander people.
HOW TO APPLY
To apply for this position, please send a CV and cover letter with a statement addressing the selection criteria addressed to Anita van Dartel, Microfinance Team Leader via [email protected].
Closing date for applications: Thursday 1st July 2021 COB