Mary MacKillop Today is an organisation that is about people; the achievement of our mission is dependent on the dedication, engagement and contribution of many people, including our partners, supporters, volunteers, Board of Directors and of course — our staff.
All these people are part of a dedicated movement to continue the legacy of Mary MacKillop and to "Find happiness in making others happy" (Mary MacKillop 1889).
Our key staff are:
Jane Woolford – CEO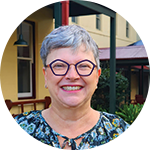 Jane Woolford, Mary Mackillop Today's CEO, has more than 20 years' experience working in the international and Australian not-for-profit sectors. Jane's career has spanned management roles with Caritas Australia and Save the Children Australia as well as experience in the media, teaching and program coordination both locally and abroad.  Jane has a special affection for Timor Leste where she lived and worked on the emergency and humanitarian response efforts following the 1999 referendum. Jane is passionate about Mary MacKillop Today's work, in standing with vulnerable and marginalised communities, and is committed to transforming the lives of those who need it most, both here in Australia and overseas through greater access to education and learning of practical life skills.
Tessa Henwood-Mitchell – International Programs Group Leader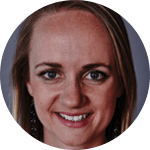 Tessa Henwood-Mitchell is a passionate advocate for vulnerable groups and has worked in the International Development sector for over 13 years, predominantly as the Founder and International Director of TIA, a non-profit organisation working in Bolivia with young people leaving care and transitioning into independence. She holds a Master of Applied Anthropology and Participatory Development from ANU, as well as a Bachelor of Social Work, a Bachelor of International Studies, and an Associate Degree in Languages and Culture Studies. Tessa has also worked as a university teacher of Sustainable Development, Postgraduate Social Work, and Child Rights. She has experience in Research and Public Policy Advocacy at a regional level in Latin America and has been a member of Global Shapers for the last 5 years working with other young professionals to facilitate community-driven change.
Maria Attard – Australian Programs Group Leader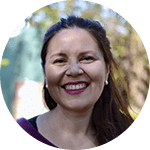 Maria Attard has had over 20 years experience in the not-for-profit sector, with extensive experience in building strategic community driven programs in Australia and internationally particularly South East Asia and East Africa. She has held Senior Manager and Advocacy roles with a variety of NGOS including St Vincents de Paul Society NSW, ChildFund Australia, People With Disability Australia and Hagar Cambodia. She holds a Masters in International Social Development.
Belinda Pratten – Performance Manager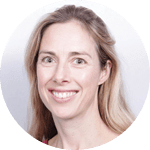 Belinda is an international development professional with over 20 years' experience in the sector. She has comprehensive experience working in Australia and overseas for non-government organisations including World Vision Australia, Australian Red Cross, and World Relief Australia. She has also worked for the Australian Department of Foreign Affairs and Trade and as an independent non-profit consultant. Her international work has focused on Latin America, and she has also worked in Kosovo, Timor-Leste, and Papua New Guinea. Belinda holds a Master in Business Administration, a Master in International Public Health, and a Bachelor of Psychology (Honours).
Gina Bradley – National Manager, ethica
Gina Bradley has been working with ethica for Mary MacKillop International, now Mary MacKillop Today, for nearly a decade. ethica specialises in quality fair trade products ethically made in Peru and Gina is the National Sales Manager. She is passionate about helping women by giving them the opportunity to earn a fair income and strongly believes in empowering them through education and skills. Gina was born in Mexico, and lived overseas for many years before settling in Australia. While managing her own import business before taking up the role with ethica, she was also president of the Mexican Cultural Fund. Gina is committed to the preservation of cultural richness and its promotion through music, dance and crafts and this has always been core to her work.
Alipio Baltazar – Timor-Leste Country Director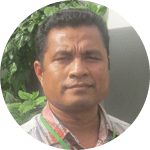 Alipio Baltazar is Mary MacKillop Today's Timor-Leste Country Director, and currently manages a team of over 32 national staff at our office in Dili. Alipio has a Bachelor degree in education from the National University of Timor Lorosae (UNTL), a Diploma of Transitional Justice in Cape Town University of South Africa and a Masters of Business Administration from the Asian Institute of Technology in Bangkok. Prior to joining MMI, Alipio worked across numerous organisations in Timor-Leste including at the Asian Development Bank, the Indonesia/Timor-Leste government of Commission Truth and Friendship and the Asia Foundation. Alipio is a passionate advocate for social justice and is committed to achieving sustainable development outcomes through accountable business operations.
Anita van Dartel – Financial Inclusion Team Leader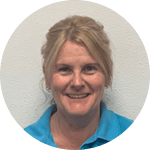 Anita van Dartel is the Microfinance Team Leader based remotely in our Bathurst office. She is responsible for leading our Financial Inclusion team across Bathurst, Young, Orange, Lithgow, and Cowra, supporting low income earners to move away from financial hardship towards stability and more meaningful economic participation. She is passionate about helping others to break out of the cycle of poverty and enhance their self-worth. Anita has worked for the Catholic Development Fund and as a Branch Manager of the Local Credit Union. She also has a Certificate IV in Accounting – Bas Agent.