Kieran Gleeson – Chairperson
Fellow of the Institute of Public Accountants; Associate Fellow of the Australian College of Health Service Executives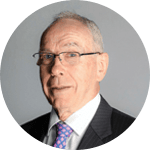 Kieran has been a successful senior manager in complex organisations in the public sector, at both Commonwealth and State level; in the private sector and internationally. In each senior management position he has embraced the role of leader and change manager. Kieran has extensive experience in the implementation of Government strategic goals in a practical, results driven manner. He has successfully led large organisations during periods of significant restructuring. This is evidenced through his career as a CEO in the NSW Health system, as the Chief Operating Officer in the Defence Support Group, as a First Assistant Secretary in Climate Change and as the National Director of Corporate Services for Calvary Health Care. Kieran has also led large Australian Aid Funded Projects in Papua New Guinea and Fiji. He has a demonstrated capacity for mentoring and coaching senior managers, both at a domestic and international level.
Kate Barnett – Deputy Chairperson

 
BA LLB (Hons) Dip.Mod.Lang (Chinese) Melb. GradDipCommM UTS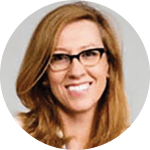 Over the past 15 years Kate has worked in various roles building enduring and effective programs and teams that contribute significant results in philanthropy, sponsorship, engagement and advocacy. She was the National Executive Director of the Australian China Business Council  from 2005-2009  a role which included influencing and informing the national debate on Australia-China relations, and building a strong, and mutually beneficial bilateral relationships. She then worked with the University of Melbourne in various roles leading philanthropic engagement including major gifts fundraising, bequests and donor stewardship events. Kate currently serves as the Chief Executive, of St Vincent's Institute (SVI) Foundation at SVI of Medical Research in Melbourne.
Anthony Abraham – Chairperson of the Audit, Finance and Risk Committee
BEc, LLB
Anthony has a background in funds management, corporate finance, tax, accounting and finance including 21 years at Macquarie Bank where he was an Executive Director in Macquarie Agricultural Funds Management.  Anthony currently works as an investment manager for a private equity firm as well as providing consulting services and acting as a non executive director on a number of boards including the listed Australian Agricultural Company.  Anthony has been involved in boards and finance committees for parish and schools for a number of years in the past.
Grahame Petersen – Member of the Audit, Finance and Risk Committee
BA F Fin FAICD
Grahame worked for 35 years in the financial services industry, with executive experience in banking, strategy, risk management, investment, technology and cultural change. He has been a director of a variety of financial services companies since 1999 and was a director of a substantial foundation focused on education and financial literacy from 2008 – 2015. Grahame retired from executive life in 2015 and is now a non-executive director of not-for-profit and financial service entities.
John Collins – Member of the Audit, Finance and Risk Committee
BCom (Hons), CA, CFP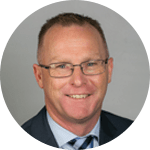 Throughout a twenty year financial services career John worked for Arthur Andersen (Ernst & Young), Macquarie Bank and Deutsche Bank. Through those roles John has developed a unique skillset that enables him to deliver innovative and commercial solutions to the complex issues faced by Australia's largest corporates and wealthiest private families. In 2010, John founded Black Pearl Private Clients, a boutique advisory firm that structures merger, acquisition and value realisation solutions for private business owners, together with succession planning and estate planning strategies
Hilary Johnston-Croke 
B. Sc (Hons), PGCE Education, M.Ed, Grad Dip (Theology), GAICD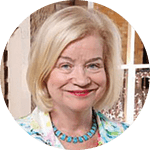 Hilary has an extensive background in education and business.  A scientist by training, she is a highly respected and experienced educator. Hilary was Principal and CEO of one of Australia's leading independent schools, Kincoppal-Rose Bay, School of the Sacred Heart, and Principal at Catherine McAuley at Westmead. Hilary is highly skilled in corporate governance, financial management, strategic thinking and leadership mentoring, more recently lending her expertise and guidance to number of boards as a non-executive director and Chair, including the University of Notre Dame, Australia.
Bernadette Wrafter
BA LLB Grad Dip Teaching MTS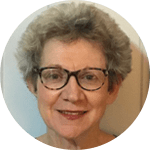 Bernadette has worked in native title law in the public sector for over twenty years. Her focus has been primarily on native title determinations in Queensland. During that time Bernadette has developed an understanding and appreciation of First Nations Peoples' very deep connection to the land, their country. Bernadette has also worked as a primary school teacher and has has just completed her Masters of Theological Studies at ACU. She is currently engaged on a part time basis doing pastoral care in the aged care sector.