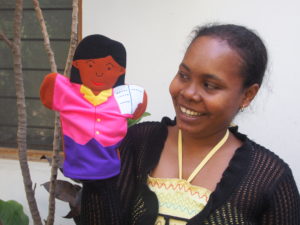 Project Overview
Timor-Leste continues to have some of the poorest outcomes for health in Asia. Preventable diseases and conditions such as malnutrition, tuberculosis, diarrhoea and mosquito-borne diseases are all endemic – all diseases that could be largely prevented through basic knowledge on health and hygiene practices. In response to this need, Mary MacKillop Today's Health Literacy Program trains teachers on how to convey vital health information in a fun and interactive environment, using games, music, drama and puppetry to engage and educate primary school children. This project also works to transform the whole school environment through the provision of awareness raising events and training for parents, competitions for teachers and students on various key health challenges, the distribution of hygiene kits, and a small grants program to help support the schools to obtain essential infrastructure or equipment that are inhibiting them from implementing healthy practices.
Activities
Conduct 5 day Health Literacy training workshops for teachers in targeted areas.
Conduct 2 day Refresher Training for teachers.
Provide teachers with a set of health resources to use in the classroom, including posters, puppets and music CD's.
Conduct follow up sessions to monitor each teacher's application of skills in the classroom and offer feedback and mentoring.
Conduct Health and Hygiene Awareness Raising  sessions for parents and community members.
Facilitate innovative health promotion activities in schools, including student-led health competitions, performances, and the provision of small grants to participating schools.
Annual Impact
Training for more than 100 teachers in preventative health, sanitation and nutrition.
Transform the environment in 20 pre-schools and primary schools to support health practices and behaviours.
Provide basic health education to parent groups, reaching more than 1500 parents.
Ensure over 6,000 students have gained knowledge in basic preventative health

and are supported to implement healthy practices

.
Contribute to improving long-term health outcomes in participating communities.

Julimera is a dedicated primary school teacher in Viqueque and mother of four.
Julmira's Story
Julmira Soares from Viqueque teaches anywhere between 35-56 children in her classroom. After the training she told Mary MacKillop Today:
"I am so happy to attend this training. I learnt a lot about basic health that I can share at my school, and also in the home with my children. Before I attended the training I didn't have any basic information about health or how to teach children about it – like how to eat good food, washing hands before eating, covering food so it's not contaminated. The games and theatre I learnt are very simple, easy to apply in the classroom and will make the students happy. Children can learn from a small program like this so they can be prevented from getting sick and be healthy."
To view a short film on Mary MacKillop Today's Health Literacy Program in Timor-Leste click here.
Stories from our blog:
An external evaluation of Mary MacKillop Today's Health Literacy Program was conducted in 2016/2017.  Click on the link to download a summary of the report:  Summary – Mary MacKillop Today External Evaluation Health Literacy Program
To request a copy of the full evaluation report, please email [email protected] and we will arrange for a copy to be sent to you.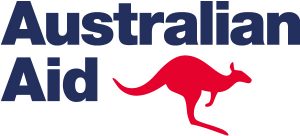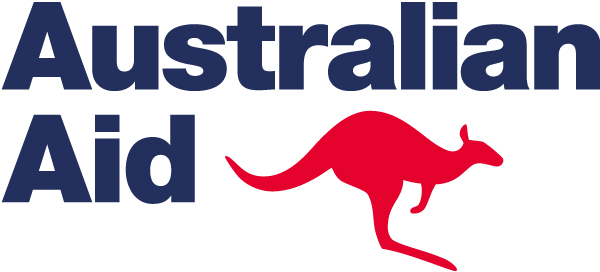 The Health Literacy Program receives support from the Australian Government through the Australian NGO Cooperation Program (ANCP).
How to help
Donate: $500 could provide a school with a set of health education resources in the Tetun language
Pray: Pray for the people of Timor-Leste that they may be able to enjoy good health
Act: Become a Mary MacKillop Today parish ambassador and you can amplify the stories of teachers like Julmira