Our Community Grants program has invested grants in over 600 life-changing projects across the country since 1995. We partner with organisations who empower Australia's most marginalised people to improve their lives through education.
Here are some recent examples of Learning for Life in action – projects funded by Community Grants!

The Children's Dreaming Project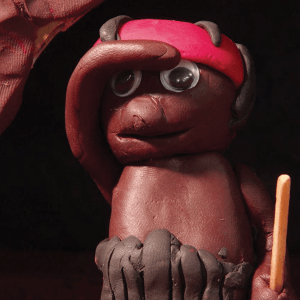 The Children's Dreaming Project, Tjitjiku Tjukurpa, is developing a collection of tri-lingual educational resources to preserve local languages and pass on cultural knowledge to future generations of young Aboriginal people in South Australia. Under the guidance of cultural custodians, Tjitjiku Tjukurpa is working with children to teach and record ancient Inma (song, dance and drawings) in Pitjantjatjara and Yankunytjatjara languages, through the exploration of the culturally significant Seven Sisters Dreaming.
The collection of educational resources includes two stop-motion animations telling the Dreaming story of how the Seven Sisters came to be. A two-week residency saw children working with renowned Claymation artist, Jonathan Daw, to recreate the Seven Sisters Dreaming as a contemporary children's animation. Students took these ancient stories of magic and desire, hot pursuit and escape, and the power of family ties – and transformed them into Claymation films of their imagining. The students were involved in the whole animation process from creating the Claymation versions of the Seven Sisters characters, to building the backdrops and set design, and recording Foley sound effects for the animation.
An online learning platform was built to host the newly created collection of digital resources and to assist educators across Australia in teaching Aboriginal content in the classroom – something students and families can also access at home.
Tjitjiku Tjukurpa was an initiative of Carclew — a South Australia cultural organisation dedicated to artistic outcomes by and for young people — and delivered in partnership with Lee-Ann Buckskin & Associates.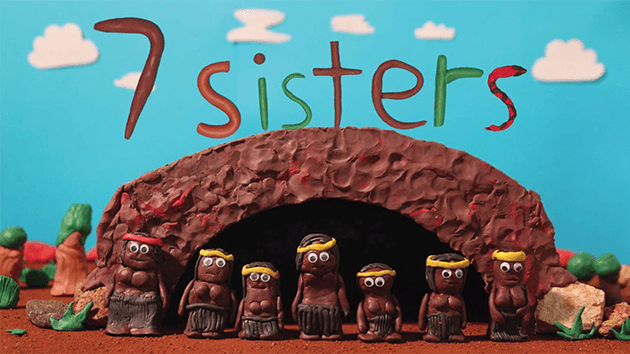 Josephite Refugee Mentor Support
The Josephite Refugee Mentor Support program assists people who are new to Australia to gain access to education. Mentors are matched with students of disadvantaged refugee backgrounds who are transitioning from school to tertiary study. The program was started by Sr Maria Sullivan, a Sister of Saint Joseph, in the 1980s. Over the years, Sr Maria has worked with countless refugees – growing and adapting the program to support their unique needs for building meaningful careers that break the cycle of poverty.
In 2020, nine young women were supported with personalised mentorship through the project. Although there is currently a focus on supporting Sudanese students, these incredible women had come from a variety of places around the world including Sudan, Iraq and Kenya – and many were born in refugee camps.
The supportive mentorship has assisted students to overcome barriers like unemployment, lack of education, and intergenerational trauma – to study for tertiary qualifications in a number of areas that will help secure a brighter future, such as nursing, teaching, and social science.