It is only through the generosity of our wonderful supporters that we can reach people in need, here in Australia and overseas. We are so thankful for the kind support to help us follow in the footsteps of Saint Mary MacKillop and break down cycles of disadvantage.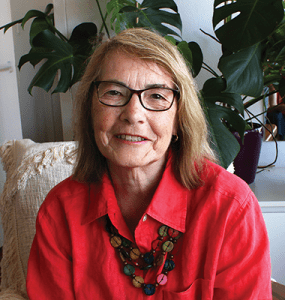 We recently had a chat with one of our passionate supporters, Christine.
Why did you choose to support Mary MacKillop Today?
When I retired, I wanted to give back. I wanted the chance to do good works. I already knew about Saint Mary MacKillop, so I was aware of the things she supported. She did so much to reach young people, especially children, while also helping adults. I like that she went out to rural areas to help people in the hard to reach places. Mary was a woman of strong convictions. She didn't have it easy – it was hard enough to start a movement to provide education, let alone doing it as a woman during the 1800s. I chose to support Mary MacKillop Today because of its focus on education. I know the Sisters of St Joseph are still doing so much to keep Mary's work going.
What are some of the ways you support Mary MacKillop Today?
I think it's important that we try to help in any way we can. I recently signed up to donate monthly because I thought this would be a good way to support the work of Mary MacKillop Today.
I've been sending in stamps for a while now. I never realised that this could raise so much money – I was astounded that such a simple act could make a difference. I've been telling my neighbours to collect their stamps too so we can send them off on a regular basis.
I'm also a happy ethica* customer. I like ordering their products because the craftsmanship is very special. It's worth the money to pay a little more for a handmade product that supports women in their craft and gives them a confident feeling of accomplishment. I like that the money from what I buy can help women in Peru to make their own income. Then they can make their own decisions and build independence. When I've bought ethica products as gifts, people have really enjoyed receiving these unique pieces.
What would you say to others who are considering supporting Mary MacKillop Today?
It's not a hard thing to do. And it feels good to know I'm doing something for those who have less. Every dollar counts, it doesn't have to be a large amount. But it gives you the satisfaction of knowing you're helping someone. Our dollars here in Australia could buy a lot to help people in places like Timor Leste. And if you can't donate money, perhaps consider giving stamps when you can. It all helps.
*ethica is the fair-trade company of Mary MacKillop Today. ethica is a not-for-profit organisation endorsed by Fair Traders of Australia (FToA) specialising in quality products from artisans in Peru. Visit ethica.org.au