A message from our CEO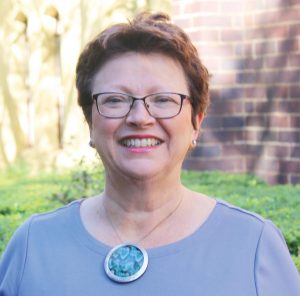 My first year as CEO for Mary MacKillop Today has been unforgettable. I saw the COVID-19 pandemic impact the communities we work with in devastating ways. But what I have also seen is an incredible display of resilience and determination by our staff, local partners and—importantly—our communities around the world. People are banding together to overcome enormous barriers to economic, physical, mental, and emotional wellbeing.
I am absolutely thrilled to be a part of this movement to help where it's most needed.
After a tough year, I believe we can look to the life of Saint Mary MacKillop for inspiration. During her most difficult trials, Mary persevered to provide practical support for children and families, regardless of their background. She was especially determined to provide access to education for all. That's why we are focusing on the theme 'Education for Life.'
'Education for Life' is about lifelong learning. At every stage of the life cycle, it's important to keep learning. It's how we can continue to grow as healthy individuals and contributing members of our community. This is why our programs are set up to provide access to education in areas such as traditional literacy and numeracy, or broad skills for living, across the various seasons of life. Through our education and life skills programs, the goal is for people to develop their essential skills for self-sufficiency.
If you'd like to know more about the impact of Education for Life, I talk about this in the article 'Why 'Education for Life' is important.' I share some of my personal experiences as a teacher in Western Sydney and my time living in Timor Leste.
The inspiring transformation I witness every day – for individuals, families, and communities – happen because of your support.
People like you are supporting women like Kini in Fiji, who was able to receive Women's Leadership training for financial independence and emotional resilience after suffering challenges in her marriage.
You're helping parents in Peru to get involved in their children's education – by overcoming their own barriers to learning for the sake of supporting their children's development.
You can find out about some of our latest projects right here in Australia, including exciting collaborations with First Nations communities and Sudanese refugees.
You can also meet a fellow supporter, the lovely Christine, and hear about why she chooses to support Mary MacKillop Today.
Each and every one of these stories is made possible by supporters like you. Your generosity enables access to lifelong learning for those most in need and the chance to improve their quality of life. Thank you!
With gratitude,
Jane Woolford
Chief Executive Officer, Mary MacKillop Today