As part of our mission to provide Education for Life, we are doing everything we can to make sure no one is left behind.
Unfortunately, children with disability can face significant challenges and barriers when it comes to accessing high quality education in Papua New Guinea – especially in remote areas. While government policy endorses inclusive education, the implementation of these policies in rural schools is often hampered due to limited access to training and resources, low community support, and societal barriers. In addition to these challenges, Inclusive Education Resource Centres (IERCs) mandated to support inclusive education, are under-resourced and required to cater for multiple remote schools.
Mary MacKillop Today, in partnership with the Callan Services National Unit, is working with the Vanimo IERC on the volunteer-led 'Inclusive Communities' project in the Sandaun Province. Through this project, children with disability and their families are supported to access specialised services as well as gain support to enter the mainstream schooling system.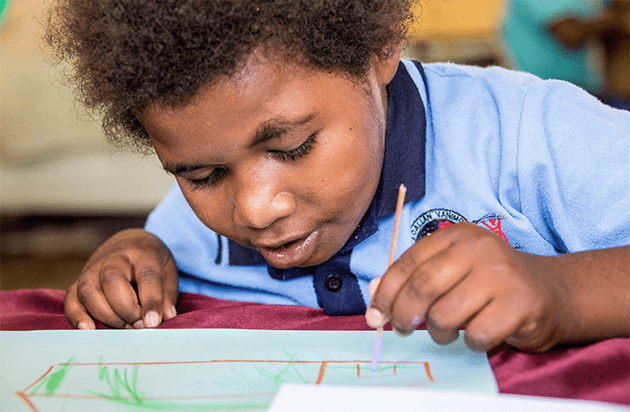 Community-based rehabilitation volunteers are working with families and teachers to promote inclusive practices in schools and communities. The volunteers also advocate for, and create awareness around, the rights of people with disability.
Looking to the future, the Inclusive Communities project will continue to expand its community-based approach to overcome barriers for children with disability. To address 'out-of-school' barriers, the program will focus on training community-based volunteers to deliver disability rights awareness activities, develop Case Management and Individual Education Plans, and build the skills of caregivers to support their children's transition to education. Volunteers will also support early identification, assessment and intervention for children not attending school.
The program will address 'in-school' barriers by working with government, school administrators, teachers, and parent associations to develop dedicated action plans to achieve inclusive education. These plans will address important inclusion issues such as physical accessibility, skills development, human resource needs, and strengthening the integration of IERC and mainstream teaching.
This project receives support from the Australian Government through the Australian NGO Cooperation Program (ANCP).
A wonderful Graduation Day to celebrate!
In December, six children with disability graduated from the Edmund Rice Play Schools in Vanimo and are set to join the mainstream school system in 2021. A wonderful celebration was held to farewell the children and prepare them for a smooth transition to primary school.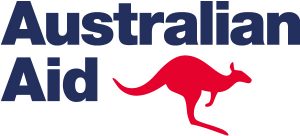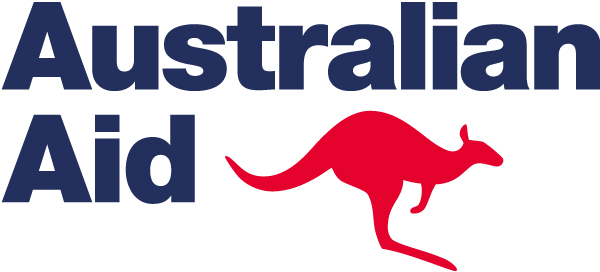 This project receives support from the Australian Government through the Australian NGO Cooperation Program (ANCP).