In Pacific nations like Papua New Guinea, the rights and dignity of children are often overlooked and sadly, incidences of childhood violence and abuse are common. With an estimated 75% of children in PNG impacted by violence during their childhood[1], there is an urgent need for more information and awareness about child protection.
As part of our work with Callan Services National Unit (Callan Services) in PNG, we are supporting the organisation's Safeguarding team to help progress policies and systems aimed at protecting the wellbeing and safety of children, in particular those living with disability.
Our focus is to help end child exploitation and abuse by growing awareness of child safeguarding practices and the importance of safe and inclusive learning environments, within the scope of Callan Services' work.
In October last year, we were proud to support Callan Services' Safeguarding team to deliver a 'first-of-its-kind' workshop on child safeguarding for key decision-makers and executive managers from the National Department of Education (the Department) in PNG. With your support, Mary MacKillop Today helped to fund the workshop and our staff in Australia worked with Callan Services to develop the content.
Held over three days, the workshop's goals were to:
Support the the Department to minimise risk of exploitation and abuse of children; and
Help the the Department to support and develop effective safeguarding policy.
Participants also discussed ways the the Department can develop policies and practices to better ensure the safety and wellbeing of children.
Positive outcomes from the workshop included an agreement to sign a Memorandum of Understanding between Callan Services and the the Department, and the establishment of a new Working Committee on Child Safeguarding.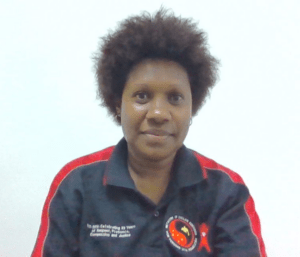 Alice Embe, Callan Services' Safeguarding Manager and workshop co-presenter, said the workshop was a "successful milestone" for both organisations.
"The drafting of an agreement and eventually a Safeguarding policy will go a long way in addressing Safeguarding concerns in schools across the country," Ms Embe said.
Laura Blanchard, Mary MacKillop Today's PNG Program Coordinator, said the workshop was positive and productive for all involved. With representatives from several units of the the Department in attendance, the workshop was successful in increasing interest in child safeguarding issues at a policy-making level. There were also positive discussions around a range of topics, including the need for effective reporting methods and the importance of providing support to children and families impacted by abuse. Considerations for building safe and inclusive learning environments for children with disability – a key focus for Callan Services and Mary MacKillop Today – were also discussed.
Mary MacKillop Today will continue to support Callan Services' Safeguarding team and their work with the the Department. With Callan Services taking a lead role in the new Working Committee on Child Safeguarding, we look forward to supporting them to develop policies and processes that will keep children safe in schools and learning environments across PNG.
Thank you for supporting our work in Papua New Guinea!
[1] Known Violence in Childhood, 2017. Ending Violence in Childhood: Global Report 2017.