Thank you so much to all the generous people who donated towards our recent appeal to expand our Financial Inclusion program. With the cost-of-living skyrocketing, the need for financial support is ever increasing.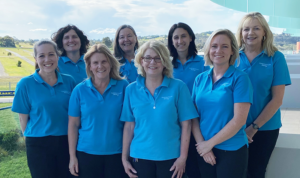 Financial inclusion is about making sure that everyday financial services are available to everyone at a reasonable cost — instead of pushing people, who are already struggling, even further to the margins. You are helping us to walk alongside even more people in desperate need — providing vital support to stop the cycle of debt and, instead, take steps toward financial wellbeing.
You might remember hearing from Sr Therese who was part of the very beginnings of setting up our No Interest Loan Scheme (NILS) more than 24 years ago. Sr Therese shared,
"People in society on the lowest incomes were being shut out of accessing credit. No bank would give these people a loan. We, as the Perthville Sisters of St Joseph, got together to ask, 'What can we do to help?'  In 1999, our first loans were offered to help people buy the essential household goods many of us take for granted — washing machines, fridges, hot water systems."
In partnership with Good Shepherd Australia, our Financial Inclusion program is built on a holistic approach to break the cycle of poverty. We do whatever it takes to help people get back on their feet to achieve financial freedom. On behalf of our supporters, we are carrying on Mary's extraordinary 'can help' legacy and the crucial work started by the Perthville Sisters of St Joseph — helping people to overcome their challenges and, ultimately, flourish!
Thanks to the generosity of supporters, our dedicated Financial Inclusion team has been busy extending our reach into new parts of regional NSW. Last year, we expanded to provide our services in Condobolin, Mudgee, and Kandos. And more recently, we began serving Western Sydney (Penrith, the Blue Mountains and surrounding areas) as well as Hawkesbury communities. We can now provide no interest loan support face-to-face as well as over the phone five days per week to people in these communities.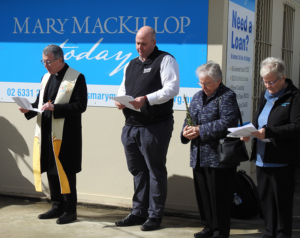 To make room for our growing team, we recently, with the support of the Bathurst Catholic Diocese, we moved into a new office in Bathurst. Having this larger space is important because it allows us to run education groups directly from our office for people seeking to learn better financial management. The layout of our new space is an ideal setup because it has plenty of smaller private offices for us to have personal, confidential conversations with people about their situation. This not only means we can help more people at one time, but it also provides a safe, welcoming environment where people can feel comfortable and heard.
Growing our services to reach more people in need across a greater geographical area is a vital step in our story to help people create a better tomorrow — today. Whether it's providing people in financial distress with the immediate relief of our no interest loans or running workshops to give people access to the education they need to improve their financial management into the future — it's only possible with your support. Thank you!