Women have incredible power to uplift their communities to flourish together! But to be able to do this, women experiencing marginalisation must first be supported to realise their inherent value.
In rural Peru, there are very few women working in government positions — and those who are, have often not been trained to do their role effectively. Together with our local partner CCAIJO, our Enhancing Women's Civil Participation project has been working successfully with women who are interested in pursuing leadership across 12 districts. As part of a women's leadership group, female government representatives and civil society leaders attend training workshops on issues such as leadership, human rights, the functions of Municipal Governments, and influencing public policy.
"Before I came here, I did not know about my rights." – Participant in our Enhancing Women's Civil Participation project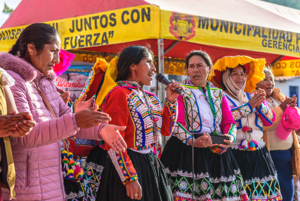 At Mary MacKillop Today, we make sure to have processes in place that regularly measure the impact of our projects. We recently conducted an external evaluation of the last three years of the Enhancing Women's Civil Participation project. The results from the evaluation gave us valuable insights and learnings to help shape what this program could look like over the next three years. Not only were we able to see what is working well, but we have been able to see what could be improved and redesign the project where needed as it moves into a new three-year cycle — and, ultimately, maximise the impact of your generous support so women in Peru can flourish.
The project evaluation highlighted the areas of work that we must continue and strengthen — such as deepening our training and awareness-raising on equal opportunities and human rights through a community approach. The evaluation also emphasised the fundamental role that our radio program has played in allowing women's voices to be heard. Radio communications were especially effective during the pandemic when face-to-face activities weren't possible, and this further confirmed our need for digitalisation across our work.
The results from the evaluation shed light on some emerging themes. In particular, we've seen the need to understand and focus on working with young women — how to balance motherhood and partnership with political participation. The evaluation was also an opportunity to look at 'caring for those who care' and the effectiveness of how we support our front-line team members as they carry out their important work in communities.
Following the project evaluation, we are working with CCAIJO to develop a new three-year project design with the aim to continue to build the skills and confidence of women leaders to get involved in community decision making. Although the pandemic forced us to move from face-to-face to virtual meetings for a period of time, we have still seen wonderful outcomes for such a resilient group of women and, together, seen their aspirations grow.
"I am running as a candidate for Councillor of the province… After that, I want to be a candidate for Mayor of my district. Maybe I can be the first female Mayor." – Participant in our Enhancing Women's Civil Participation project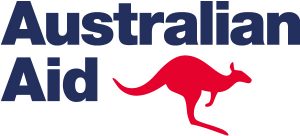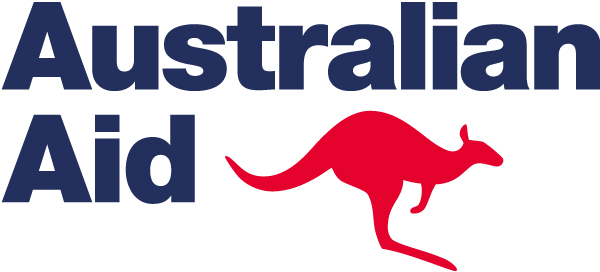 Enhancing Women's Civil Participation in Rural Peru receives support from the Australian Government through the Australian NGO Cooperation Program (ANCP).