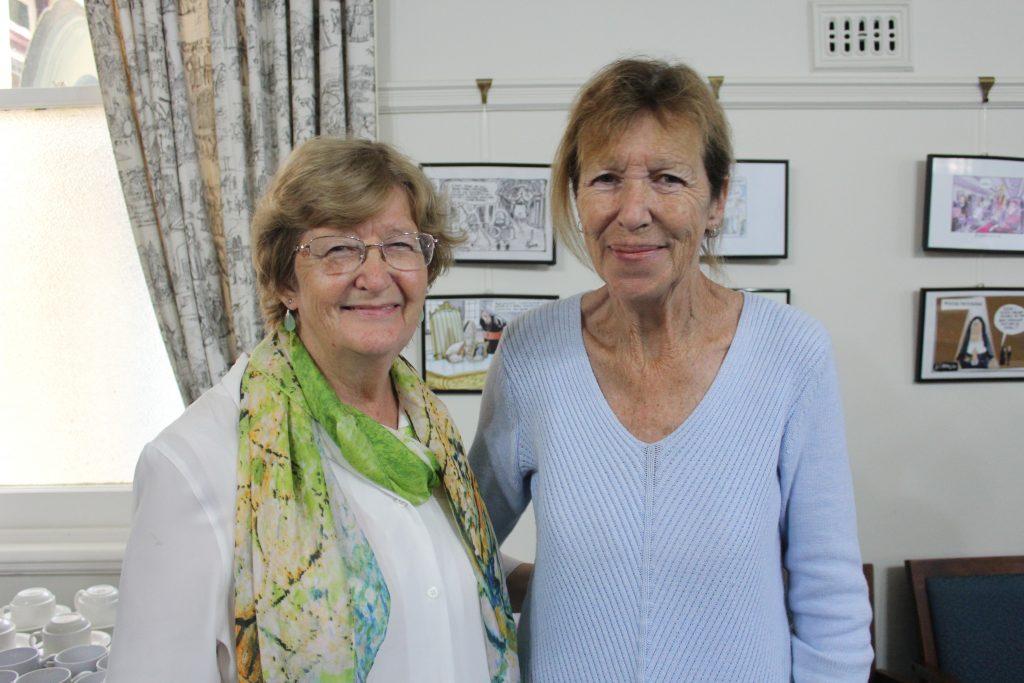 This week is National Volunteers Week (15-21 May), a time to celebrate the millions of volunteers across Australia and acknowledge the huge contribution they make to improve our communities. We would like to shine a light on one of our own inspiring volunteers, Angela, and thank her for her commitment to Mary MacKillop Today.
Angela is no stranger to dedicating her time to those most in need. After a long history of working for the Catholic Church, Angela has volunteered at many Central Coast (NSW) charities for over ten years. Her volunteer work has helped many sections of the community, including aged care organisations, food kitchens, Op shops and community centres.
It was a blessing that Angela found her way to Mary MacKillop Today two years ago and made a perfect match. Angela, a lover of postage stamps since childhood, is helping to raise much needed funds through the preparation and sorting of stamps generously donated to Mary MacKillop Today.  The work requires endurance and patience, though Angela relishes sifting through the amazing and diverse array of donated stamps:
"…I feel like I'm going around the world in one day… I love looking at the pictures on them, it gives me a sense of travel."
Angela said she finds it rewarding to think about the cause she's helping and the lives that will be transformed. It's also been a wonderful way to meet kindred spirits who want to make a difference in the world. Although, it wasn't only Angela's love of stamps that led her to volunteering with Mary MacKillop Today. A deep sense of connection to Mary MacKillop's life and seeing her as a fabulous humanitarian, inspired Angela, in some small way, to follow in Mary's footsteps.
Angela believes volunteering has given her a unique insight to life and the needs of others in the community. Her desire to help the vulnerable developed at an early age and she is thankful for the example her mother set. When she was little, Angela remembers putting on backyard concerts with her siblings and selling her mum's baked goods to raise money for missions overseas. Angela's mum exemplifies Mary's ethos:
"Teach more by example than by word."
Stamp collecting is one of the world's most popular hobbies and is a wonderful way to support Mary MacKillop Today. In the last few years, we have raised over $162,000 in the sale of stamps to support vulnerable people in Australia and abroad.
We are truly grateful for Angela, and all the extraordinary volunteers who give their time and energy to carry on the legacy of Australian's first saint.
To learn more about our vital works and the impact Angela's volunteering has had in serving those most in need, we invite you to explore our website.
If you'd like to help raise funds by sending us your used or new stamps and collections, please contact us on 02 9812 2777 or email us at [email protected] or just pop those stamps in an envelope and mail them to: Mary MacKillop Today – PO Box 1646, North Sydney 2059