Tegan is a proud Dja Dja Wurrung woman, teacher, and mother who has overcome incredible challenges to achieve her dreams. When she was asked as a child what she wanted to be when she grew up, she would answer with a resounding "teacher". Her passion for teaching was so strong that she even created her own classroom, enrolling her family members as students. However, life took a turn, and Tegan found herself working in retail to pay the bills after having her first child, Ryder, at a young age. But she never lost sight of her dreams.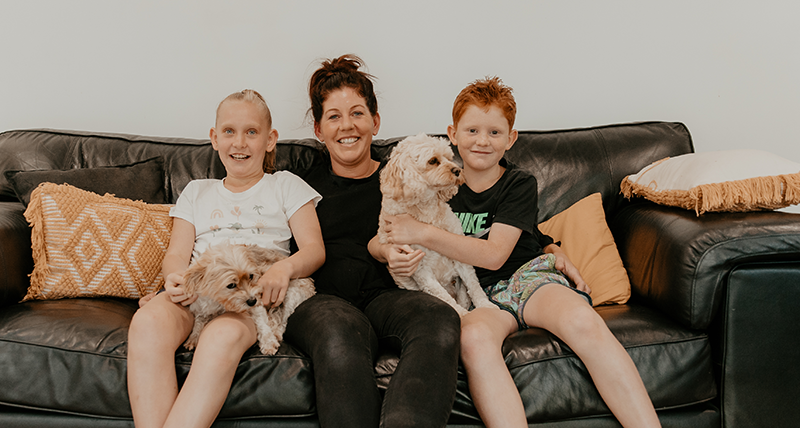 Years later, while working at her retail job, Tegan found herself wondering about the kind of life she wanted for herself and her children. She decided to pursue her dream of becoming a teacher and enrolled at La Trobe University. However, in her second year of studying, Ryder was diagnosed with leukemia at just nine years old. This was a difficult time for Tegan, as she found herself juggling taking care of her sick child and her studies. To add to the challenges, COVID hit, and Tegan felt overwhelmed. She eventually deferred her studies to focus on her family.
Thankfully, Tegan found Mary MacKillop Today's First Nations Tertiary Scholarship, which provided her with the financial support she needed to take care of her family and continue her studies. Even with all the challenges she faced, Tegan persevered and finished her Bachelor of Education (Primary). She is now a teacher and has inspired her own children to pursue their dreams of education.
Tegan's story is a testament to the power of perseverance, hope, and community support. When First Nations people receive scholarships, it creates a circuit breaker that can change their lives and the lives of their families. Tegan is the first person in her family to go to university, and she believes that education is the key to creating positive change in her community. With scholarships like Mary MacKillop Today's First Nations Scholarship program, more Indigenous students can pursue their dreams and make a difference in their communities.
Will you help determined students to create a better tomorrow for themselves so they can reach their full potential and flourish?