Education remains a key challenge for Timor-Leste's future development.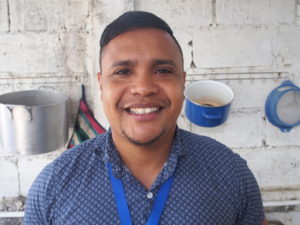 In a country where nearly 50% of the population cannot read or write, the need to provide quality education is urgent.
The Knights of the Southern Cross in Victoria were inspired by the work of Mary MacKillop in Timor-Leste and made the 'leap of faith' to support the urgent need to develop and translate the Grade 5/6 Teachers Manuals. After an enormous year- long effort and much dedication, groups and individuals across Victoria, Tasmania, WA and the ACT came together and raised almost $30,000 for these vital resources.
Bonifacio Da Costa Barreto (Bonnie), MMI's Health Literacy Co-ordinator visited from Timor-Leste. On 8th August The Knights of the Southern Cross invited Bonnie to attend Mass at St Claire's church at Box Hill to celebrate St Mary's Feast Day. Bonnie presented the Knights with a traditional Timorese tias, wooden carvings and certificate as a small gesture of thanks for the wonderful support and ongoing friendship.