We recently chatted with Hannah Cameron, Alumni Relations and Development Specialist at James Cook University, about the impact of our partnership to provide Scholarships to aspiring First Nations students.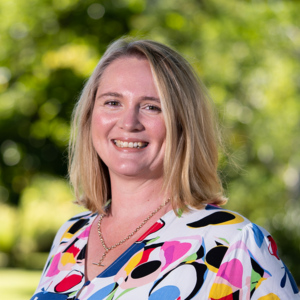 I'm proud to be part of a university that is committed to activities that enrich and strengthen Aboriginal and Torres Strait Islander communities. James Cook University (JCU) has been providing tertiary education pathways for Aboriginal and Torres Strait Islander peoples since the 1970s.
Because of JCU's regional focus, the majority of our student cohort come from regional and remote communities across Northern Australia. Frequently, these regional and remote students then return home to support the communities from which they come. Many JCU students move hundreds of kilometres away from their support networks to access tertiary education. This often places financial strain on the individual as well as their family.
The Mary MacKillop Today Scholarship provides much-needed financial assistance to students, relieving the financial burden related to tertiary education. This allows students to engage fully with their studies and participate in activities they may not have been able to afford without support.
The wonderful thing about our partnership with Mary MacKillop Today is our shared interest in supporting a student to achieve their goals no matter what those might be. Often, scholarships are focussed on particular study areas and outstanding academic achievement, which means that when a student struggles or finds they no longer have affinity with a particular field their scholarships are terminated.
Whilst the MMT Scholarship values academic achievement and success, the team also realise that the journey towards achievement is a valuable growth tool for students. This means that students who have a "rough" semester are still supported to continue or change their course.
The program is a wonderful way to focus on the value of education for students, their families and communities.
Success stories your support is making possible
Whilst the Scholarship program is only in its third year in 2023, we've already seen some wonderful outcomes. This includes Cody who completed his Bachelor of Occupational Therapy with JCU in 2021 and is now studying Dental Clinical Sciences in Brisbane. Cody's goal has always been to provide health support to communities and people in need.
Regan was another of our very first MMT scholars, joining the program in 2021. Regan completed her Bachelor of Arts with majors in Criminology and Sociology in December 2022 whilst working as a Case Manager at Cairns Community Corrections and volunteering at Deadly Inspiring Youth Doing Good (DIYDG). Regan has recently taken up a graduate role with the Department of the Prime Minister and Cabinet.
Jessica also completed her Bachelor of Information Technology recently. The Scholarship funds she received helped her to live remotely in North Queensland whilst commuting to the Cairns Campus. Now that she's finished her studies, Jessica intends to use her skills to create an IT start-up focusing on mobile apps and gaming.