A very special person integral to the beginnings of ethica in Peru
A much-loved member of the Mary MacKillop Today family, Sister Cathy Dean, has sadly passed away. She played a key role in the inception of our  Fair Trade social enterprise in Peru, ethica.
One of Sister Cathy's close friends and another important person involved with communities in Peru is Sister Angela, who kindly shared some memories with us: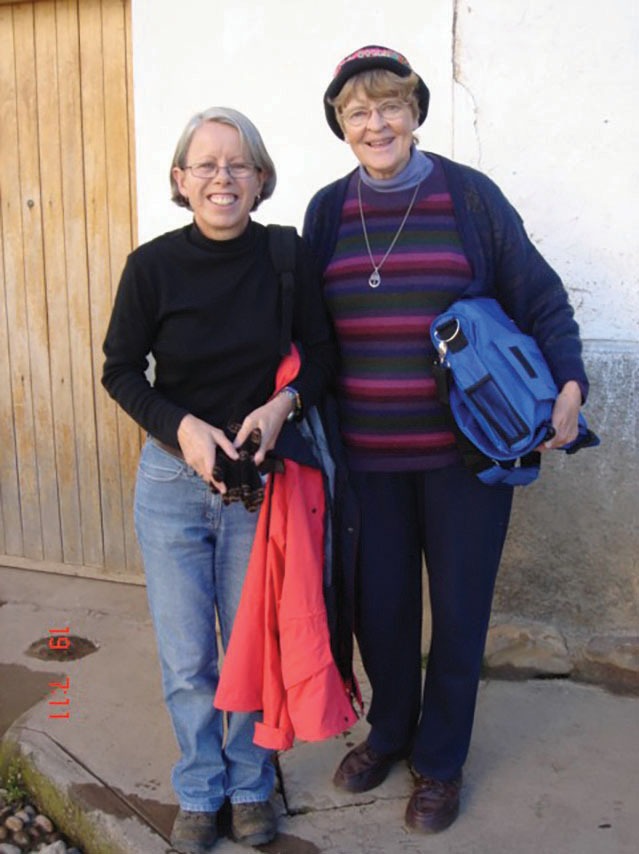 "I was already living in Peru and I was so pleased when a young Victorian arrived to join me in 2005 – it was Sister Cathy. She was a ray of sunshine and everyone loved her, especially kids. She was very easy to get on with and enthusiastic with a lot of energy. We lived together in Peru for over 4 years and she was great company.
It was clear there was no money in the Peruvian community where we lived, and many families were struggling.
So, not long after Cathy arrived, we made the bottom floor of our living quarters into a little workshop with a long table where women could come to learn knitting  skills. Cathy and I would go to the markets to purchase the material, usually alpaca wool, and we'd bring it back for the women to take home for weaving. This is how our weaving group was formed.
Cathy and I could then buy the lovely scarves, hats, and finger puppets, made by the women – and send them to Australia for people to purchase through ethica. It meant we were able to pay the women right away, so they'd have money to buy food for their families.
We had about 80 women in the weaving group! I remember one woman telling me how much of a difference this income was making for her family. She told me her son said, "Now when I have my lunch, I feel satisfied."
In the year that Cathy left Peru, we were able to register the weaving group as an official association called "Puka Phallcha" – named after a flower of deep significance to women, symbolising fertility. The association is now being carried on by the women themselves and they are recognised as community leaders."
In remembering Sister Cathy Dean, we're so thankful for the hard work she and Sister Angela put into setting up livelihood opportunities for the women of Peru.
The Sisters of Saint Joseph founded ethica with the aim of ensuring that every product made would create meaningful change for the artisans, their families, and their communities. Every ethica product carries the name of the woman in Peru who made it and is part of her story.
When you buy an ethica product, you are investing in women and building communities. We pay a fair price and create dignified work for artisans, allowing them to build strong communities in the villages where they live.
If you'd like to check out some of the beautiful ethica products available for purchase, visit www.ethica.org.au