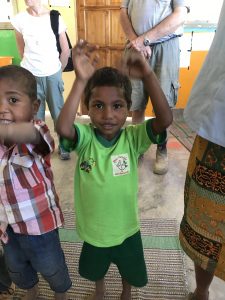 It has been so wonderful this week to meet the dedicated and inspiring team at the Mary MacKillop Today Dili office. After spending so much time talking to teachers and students in schools all around Australia about the amazing work that the team does here, to see this work in action, to watch them and engage with them as they deliver quality education programs to some of the most marginalised in their nation, has been a real privilege.
The innovative ways they have managed to overcome the seemingly insurmountable challenges faced by the education sector in Timor-Leste is not only admirable but an important reminder of what communities and individuals can achieve when empowered to make their own decisions. The dedication and professionalism of Getrudes, Laurencia and Anabela who work in the Tetum Literacy and Teacher Training team highlight the importance of contextual relevance in education. They ensure their program is consistently evolving to meet the complex challenges teachers face in education here.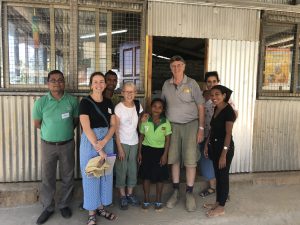 Similarly, the Mobile Learning Centre program team is not halted by challenge. On one of the days in Timor, we took a four wheel drive on the long, rocky and incredibly bumpy road to Railaco. It was an important reminder of the challenges that the Mary MacKillop Today Dili team make on a daily basis to take programs into some of the most remote districts. I naively commented, 'There is no way the MLC truck can drive this road!' But Alipio, the Mary MacKillop Today Timor-Leste Country Director had no doubt it could and would be done! In that moment he reminded me of Mary's courage. As Mary said: 'All will be fine with time and a little patience.'
I am so thankful and humbled by the courage of Alipio, his team and the people of Timor-Leste that we serve.
Laura Blanchard
Programs Coordinator