"Donating regularly is a commitment I'm happy to make. I know it is being put to good use."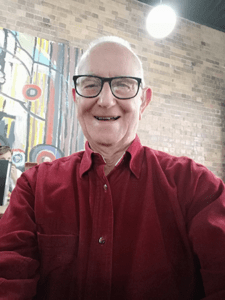 "Mary MacKillop Today is a very compassionate organisation. I love all the work you do. I also admire Saint Mary MacKillop; she was very courageous and never gave up. She is such a great example to us all.
I'm retired and 87 years of age. I started supporting Mary MacKillop Today in 2020 when I signed up for a prayer book. It is wonderful knowing that I am supporting all areas of need.
Education is one area that is very important to me. I believe it can really help reduce poverty in the world. I am interested in supporting First Nations scholarships. Providing Aboriginal students with scholarships allows them to focus on getting an education without having to worry about other things. I am also really interested in supporting Timorese people, particularly training the teachers to improve their skills so they can better help their students.
Although my monthly donation is small, I know donating regularly enables Mary MacKillop Today to plan and commit to helping those in need. I believe contributing a little is better than none…and every cent helps!"