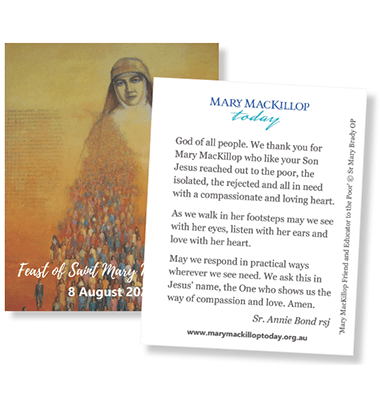 In many parts of Australia, we weren't able to gather to celebrate Saint Mary MacKillop's Feast Day on 8th August.
During these troubled times, we take comfort in knowing Mary drew strength and hope from faith to persevere during her own hardships – just as we will too.
We created a commemorative prayer card to share this hope with you and inspire you to take fresh courage through Mary's incredible legacy.
This prayer, by Sister Annie Bond, speaks of Mary's amazing compassion for those in need. If you would like a copy of our Feast Day Prayer Card, please call Katie on 02 8912 2763, or email her at [email protected].