Mary MacKillop Today's unique approach to development is built on locally led partnerships, working together towards self-sustaining communities for lasting impact.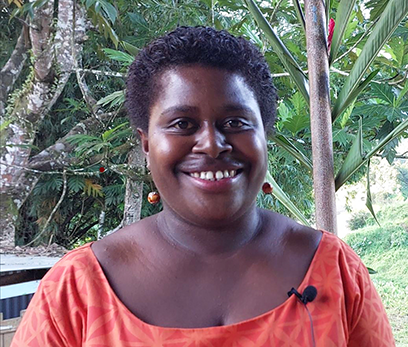 Imagine what a community can achieve when people thrive independently to build a better future for themselves. Children, women and men can reach their full potential and flourish together!
This is why, at Mary MacKillop Today, we value community-driven development. Across all of our programs, there is a huge focus on working together with communities, listening to people, and creating space for them to voice their needs and solutions. That means we do not impose decisions but instead focus on supporting local communities to make their own choices.
Mary MacKillop Today's International Programs Group Leader, Tessa, explains, "Our development approach is very much about empowering people and communities to make decisions for themselves. We walk alongside our partners and support the work they're doing.

We are there as a co-pilot, not driving the plane. We're there for communities to assist if things go off course."
When facing generational issues around poverty, access to education and limited livelihoods, the best way for communities to respond to their own challenges in a way that truly lasts is to empower the community members.
Tessa adds, "Everything we do at Mary MacKillop Today is targeted at empowering local communities, growing opportunities to access high quality education and fair livelihoods, and amplifying the voices of those who have been marginalised."
Thanks to the generosity of our compassionate supporters like you, our work is grounded in creating long-term change in the communities we serve. You help us work together towards the ultimate goal of empowering self-sustaining communities who drive their own change.
In an ever-changing world, there is always room to learn. That's why we have a development effectiveness and learning framework in place to make sure that our projects achieve the goals and meet the needs identified by communities. We are always looking for ways to adapt and improve our work based on the changing contexts and feedback from our partners.
"We are constantly learning. We learn about our own approach as well as how we learn within our projects. Development means working with communities to identify potential solutions and overcome challenges."
One example of our approach in action is a project in Fiji that empowers young women in remote communities through leadership training, mentoring, and business support. We work closely with our local partners to design and implement the project, continuously learning and adapting to maximise its impact. The project has led to remarkable changes in the lives of the young women involved. Many of these women are gaining recognition at a community level for the very first time.
"Uplifting communities through education goes back to the way Mary and the Sisters of St Joseph worked. We have their history behind us and Mary's life-changing legacy to continue."
Thank you for supporting communities in their journey towards self-sufficiency, so they can create lasting positive change!