I'll never forget the time Nadine came into our office for a surprise visit.
She had recently graduated with her degree in medicine with the support of the Mary MacKillop Today First Nations Scholarship, and she was about to start her very first day working as qualified medical doctor.
Nadine said to me, "I wanted to come say thank you in person. Because it has meant so much over my years of study to know there was a group of people behind me, who I hadn't even met, who were willing to say, 'I believe in you.'"
This unforgettable meeting truly brought home the power of your support — because it is you Nadine was talking about!
This is a person who now has enormous capacity — not only to achieve her own goals, but also to help so many others around her who will be going through the toughest times of their lives in hospital.
What an incredible example of the lifechanging difference scholarships can make possible through you. But there is still a long list of more students eagerly awaiting the support they need to complete their tertiary studies.
Will you donate now to walk with First Nations students so they can create a better tomorrow for themselves?
Our First Nations students are the next generation of teachers, doctors, business leaders… the possibilities are endless!
Act now with us to continue Saint Mary MacKillop's lifechanging legacy to provide education opportunities as a pathway towards self-determination.
Warm regards,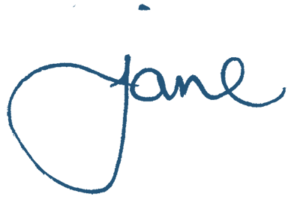 Jane Woolford
Chief Executive Officer
*Name has been changed for privacy.