What if you could tell someone their dream to attend University is possible?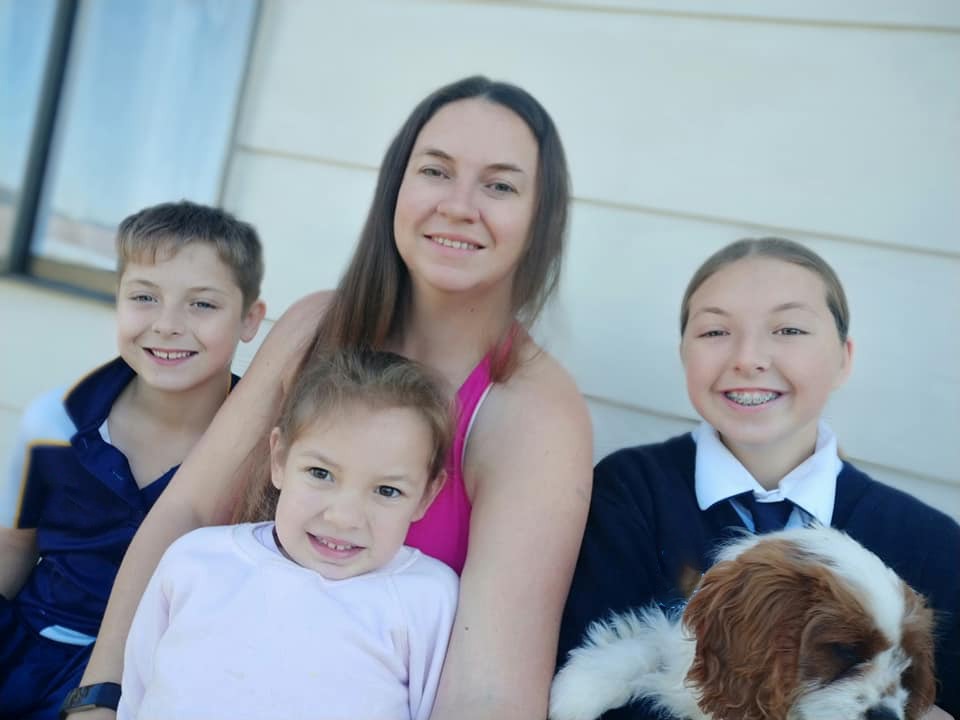 Dear Supporters,
I've come across people who have big dreams, but because they can't afford to study at university, they don't believe these dreams are achievable.
It is wonderful to be able to tell them – actually you can go to university!
You are the reason we can do this. You are helping to close the gap on Indigenous education by giving First Nations students the opportunity to pursue a higher education.
With your support, we've seen success in helping graduates from our First Nations Tertiary Scholarships Program overcome financial hardship to complete degrees in fields like teaching, medicine and community management. But there are still many more who are missing out on going to university because they don't have the financial means to afford it.
Will you help make tertiary education possible for determined First Nations students?
A gift towards our First Nations Tertiary Scholarships Program will help aspiring students receive the opportunity to pursue their dream of a higher education.
When we met April, a proud Gumbaynggirr woman living on Birpai country in Port Macquarie, she shared her story of true determination and resilience when it comes to overcoming life's challenges.
"I grew up in a low socio-economic family and I became a mother at 17.
Today, I am a single mother with three children. My son is on the Autism spectrum, so our home life is very colourful and filled with achievements when overcoming the day to day struggles.
After becoming a mum, I realised I needed to make a change for my children."
April wanted to study to pave a career for her future so she could support her children and community. But university study is expensive, and April simply couldn't afford it on her own.
Your generosity gave April access to our First Nations Tertiary Scholarship. This made it possible for her to attend Charles Sturt University to study for a Bachelor of Social Work.
I am so grateful for your continued support to Mary MacKillop Today. You are helping aspiring students to overcome financial hardship and achieve their dream of a higher education.
 April shared what the scholarship meant to her.
"I am the first in my family to go to University…
Being a recipient of the scholarship has allowed me to focus on my studies and not worry about the costs associated with studying full time.
I have to do a lot of work placement hours for my degree, so it would be really stressful trying to juggle two jobs, plus study and raise a family.
The scholarship meant I could give up my ongoing job which was a huge weight lifted off my shoulders! I was also able to pay for a new computer and expensive textbooks."
With a gift to Mary MacKillop Today:
You could lift the burden of living expenses during study. Your support will take some of the financial pressure of day-to-day living expenses off students. It means unavoidable bills, such as rent and utilities, are manageable and won't cause major disruptions to
You could help students pay for study expenses. You can help aspiring students pay for the things that are necessary to study, like a computer, books and
We need to raise $75,000 to ensure our First Nations Tertiary Scholar- ship program can continue into the future.
I ask you to consider making a gift  so aspiring students can achieve a higher education despite the financial barriers they face.
Your generosity means students like April can focus on their studies without the stress of keeping up with expenses, while also having the opportunity to access personal mentorship throughout their study – because we know it can be tough!
I was so encouraged to hear April's aspirations to help her community through her study:
"I'm very passionate about social justice particularly around Indigenous issues. I believe that education is the key for change.
When I finish my degree, I hope to continue my work in community and share my knowledge that I have learnt at university with others to create the change that is needed for my people to be autonomous."
God has truly blessed us through your generous support and solidarity in the spirit of Saint Mary MacKillop. Mary believed education could transform lives. She spent her life determined to provide communities with opportunities to learn the knowledge and skills needed for empowerment.
April wanted me to share a special message with you:
"Thank you very much for your ongoing support! It has allowed me to
pursue my dream of working in social work while still raising my family.
Being at university means more than just a degree. It has given me so many opportunities to show kids in my community why it's important to go to uni."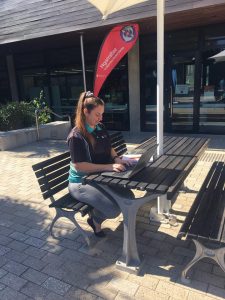 Sadly, there are still many more First Nations people who are denied access to study beyond secondary school because of financial barriers.
Please help with a gift today by clicking below:
I will ensure your gift is put to good use right away.
Thank you for joining us in Mary MacKillop's footsteps to carry on her work by providing practical help to people in need.
With gratitude,
The Hon. John Watkins AM
Board Chair, Mary MacKillop Today
P.S. Remember all donations over $2 are tax deductible. Thank you for your gift for students like April, making their dreams of quality education come true.