We had a delightful chat with one of our long-time supporters, Leonie.
Now aged in her eighties, Leonie shared how she came to support Mary MacKillop Today many years ago by witnessing the wonderful work of her sister, Joan, who is a Sister of St Joseph.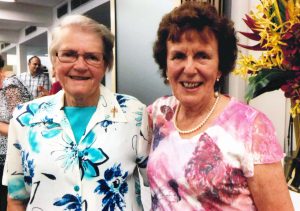 "I remember my sister, Joan, telling me about the work of the Sisters of St Joseph. She told me stories about educating children in Peru and setting up an education program for children in Timor-Leste.
 Joan also told me a lot about the work here in Australia. Mary MacKillop Today helped her with the funds to set up a program  near Wollongong for children with disabilities. Joan used to come up with all these fun ways to teach the kids. She had these puppets and the kids loved learning from them."
As well as being moved by seeing our work through her sister's actions, Leonie also shared her personal reasons for becoming a supporter based on the experiences from her own life growing up in Sydney.
One of the things I like so much about Mary MacKillop Today is that they give people a way to get on their feet and live independently. I enjoy hearing about women in Peru who are being supported to learn how to make their own income. So they don't have to rely on handouts anymore to feed their families."
Leonie made the incredible decision to include Mary MacKillop Today in her Will. When we asked her why she chose to give in this way, she shared:
"I decided to leave a gift to Mary MacKillop Today in my Will because I know the money will go straight to the people who need it. I believe in the ethics of Mary MacKillop Today, that everything is above board and they make a real effort to keep people, especially kids, safe."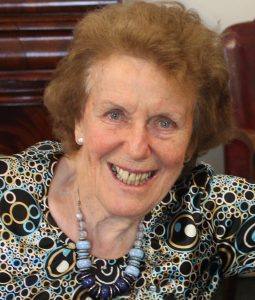 After hearing Leonie's heart-warming story, we asked her what she would say to others who are thinking about including a gift in their Will. She had this message to pass on:
"You'll be giving someone else a better chance in life. After we're all gone, we can leave something to truly benefit the people still here trying to get by and needing to get out of poverty."
We are so thankful for Leonie's generosity! After taking care of your loved ones, you might like to help vulnerable communities around the world by contributing a gift in your Will, just like Leonie.
For a confidential conversation, please contact Yvonne on 02 8912 2717 or [email protected]