Anita Van Dartel from our Financial Inclusion team shared how partnership plays an important role in helping people improve their financial wellbeing.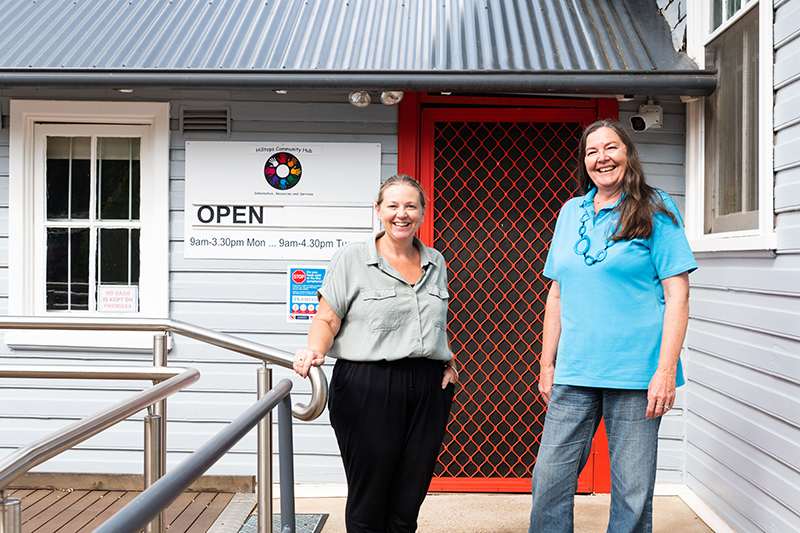 What motivated me to take on this role in the Financial Inclusion team at Mary MacKillop Today was the Sisters of St Joseph — their drive and their vision to help those in need. Their torch has been passed to us, and our partnership with the Sisters is one I hold closest to my heart.
With the cost of living going up, it is getting extremely difficult for so many people to keep up with day to day living expenses. The cycle of debt can be broken by providing people with access to basic financial services at an affordable cost. That's what our Financial Inclusion program is all about — whether it's through our No Interest Loan Scheme (NILS) or our Financial Literacy workshops.
My team works hard to support people across regional NSW experiencing financial hardship. The partnership with people starts from the moment they make contact with us. We treat people with dignity and respect. They know they will receive kindness and advocacy with us to improve their situation.
A lot of people become long-term partners with us and we get to see the improvements in their lives. It's wonderful when people come back to tell us what they've achieved. Often, once a person pays one loan off, they come back for support to tackle the next thing. It might start out with immediate support for something like a no interest loan for car registration, fridge, or washing machine. Then as our partnership grows over time through strong bonds with the person, we can offer long-term support. That would be around education and financial literacy, such as helping people budget and make changes for better financial management. We'll take it one step at a time, together, where a person may take on board one or two changes first then build up a strategy over time. It's an ongoing partnership.
One person I know has been coming to us for about 5 years for loan support to pay their car registration each year. But this year, they proudly told me they had managed to save the money up themself to pay for their registration. So, this time, they were able to use the money to purchase a new fridge instead . That was a big win to see them make this step towards better financial management and improving their situation.
A big focus this year is our partnership with local community organisations, such as employment agencies. Working together through this local approach has helped us to reach more people in need of our support. And partnering with these organisations allows us to get a deeper understanding of a person's situation. Everyone's life is different. That's why we take a tailored approach to help people reach their own goals. It's so rewarding to see people take control of their life, build a better future for themselves, and flourish!