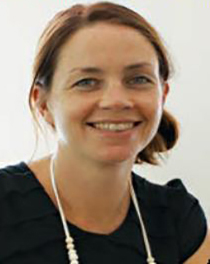 Welcome to the February 2017 edition of Mary's World. Last year Pope Francis called all people of goodwill to "live fully, to choose to leave a mark." He said that "history today calls us to defend our dignity and not to let others decide our future. The Lord wants to work one of the greatest miracles we can experience; he wants to turn your hands, my hands, our hands, into signs of reconciliation, of communion, of creation. He wants your hands to continue building the world of today."
Our challenge, every day, is to continue to open our hearts and engage our hands in this very work of building a more dignified world. We thank you for accompanying us in empowering others through the power of education, health and the opportunity to learn new skills and create a livelihood. Following in the footsteps of the Josephites, we look forward to developing strong partnerships in Papua New Guinea and continuing our long-standing relationships in Timor-Leste and Peru.
I hope you enjoy reading the stories you are helping to create and also invite you to take a few moments to click through our new website to learn more.
With gratitude
Kirsty Robertson
CEO