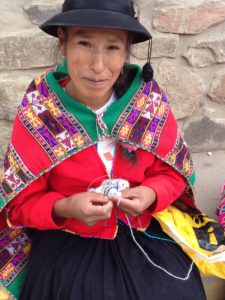 Throughout last year, the students and staff of Mount St Joseph in Milperra, once again demonstrated their passion and drive for social  justice, working tirelessly to change the lives of women, men and children in Peru. Their hard work resulted in a very successful Peru Day on Friday the 9th of December, uniting the whole school in their purpose to create a more just world. There was a Peruvian feel throughout the day with delicious Peruvian food as well as goods from Ethica Accessories for sale.
The year 10 students motivated by the stories of change and empowerment from the field, engaged competitively to top the spectacular fundraising achievement of the year before –with one goal in mind – dignity for all. And this they did, raising $15,700 to go towards MMI projects in Peru. We are so thankful to the whole school community at Mount Saint Joseph because with their support we can provide quality education and healthcare, strive for environmental sustainability, support sustainable livelihoods and enrich whole communities.
Click here for how your school can follow in Mary MacKillop's footsteps and bring dignity, compassion and justice to children and families throughout the world!