Making the decision to support a project in another country to provide the necessary resources for those lacking basics in education, health, financial inclusion and livelihoods is a rewarding and dignified way of sharing.
Mary MacKillop Today partners with communities in Timor-Leste, Peru, Papua New Guinea, Fiji, and Australia and has projects in all of these countries available for you, your family, your organisation or your whole community to support.
You can also support our projects with Multiple Year giving. This ensures we can provide support for some of the poorest communities in the world for two or three years, which allows Mary MacKillop Today to plan our programs and fulfil our objective of a more strategic and long-term commitment to a community or country.
Current projects that need your urgent support:
Australia
Indigenous Tertiary Scholarship Program:
Our Aboriginal and Torres Strait Islander (ATSI) Tertiary Scholarships program provides financial support to students from disadvantaged backgrounds. This program works to address systemic barriers to education by increasing access to tertiary studies for Aboriginal and/or Torres Strait Islander students. This helps to ensure that Scholarship recipients can achieve a better quality of life for themselves, their families and their communities.
How you can help:
$3,000 can contribute to a student's living expenses, which contributes to students' abilities to overcome disadvantage; empower themselves; effect social change; and positively impact future generations.
To find out more about the Indigenous Tertiary Scholarship program in Australia click here.
Financial Inclusion Program:
Our Financial Inclusion Program supports low income earners to move away from financial hardship towards stability and more meaningful economic participation. In partnership with Good Shepherd, Mary MacKillop Today offers No Interest Loan Schemes (NILS) to individuals suffering from financial exclusion and poverty in areas of rural NSW on the basis of 'Circular Community Credit'.
How you can help:
$1,500 can contribute towards a loan, to assist people with the purchase of new essential household items, some services, medical equipment and educational equipment. 
To find out more about the Financial Inclusion program in Australia click here.
Timor-Leste
Health Literacy Program: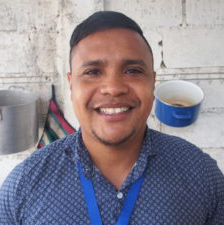 The Health Literacy Program helps teachers learn about how to convey essential health and hygiene information to their students in the classroom. With your help, we can train 240 teachers in the most remote and rural areas of Timor-Leste, where the need is greatest, thereby improving the lives of over 9,000 children in the most remote rural areas of the country.
How you can help:
$8,627 can provide one 5-day Health Workshop (including Resources and Monitoring) in the remote district of Maliana or Viqueque in Timor-Leste for 30 teachers.
To find out more about the Health Literacy Program in Timor-Leste click here.
Peru
Community Health Program
With your support, families in the poorest communities on the outskirts of Lima can receive specialised health services including physiotherapy, speech therapy and support for autistic children. Your help means that our work with families and communities can building awareness about the rights of people with a disability in Peru, while providing access to allied health services, allowing for families to care for their family members at home.
How you can help:
$5,100 can support one subsidised language therapy for up to 70 children with a disability for the period of one year.
To find out more about Mary MacKillop Today's Community Health Project in Peru click here. 
Please contact Mary MacKillop Today's Supporter Relations Manager on 02 8912 2777 or email: [email protected] should you wish to discuss supporting communities in Timor-Leste, Peru, Papua New Guinea, Fiji, and Australia in this way.