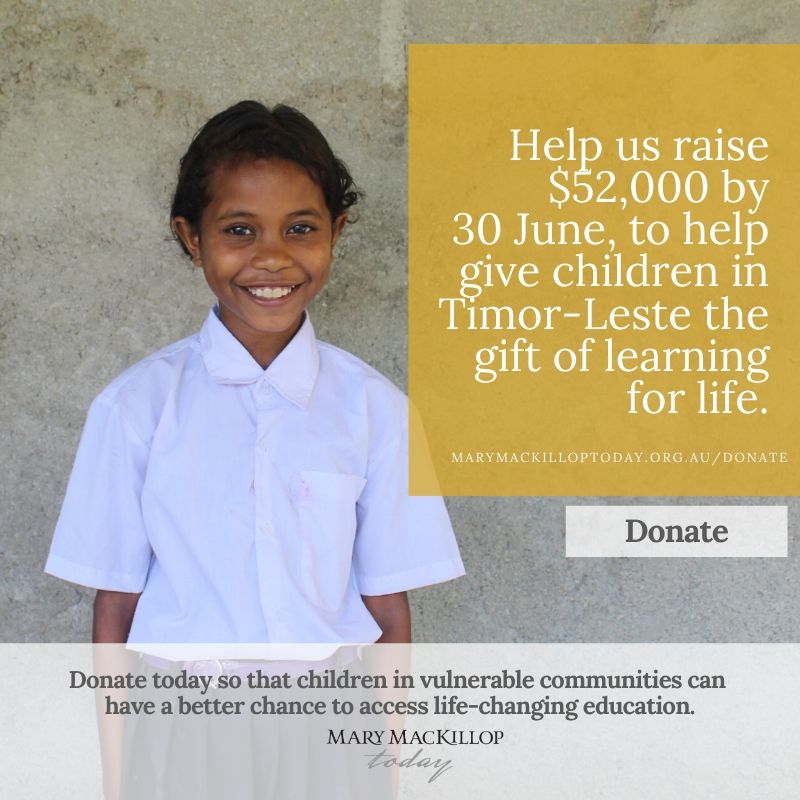 Education is power. Education is empowerment and quality education is a proven pathway out of poverty.
 

Will you help children in Timor-Leste with the gift of learning for life?

Make a donation by 30 June and you'll be able to claim a deduction in your tax return and help to give the gift of quality education to those who need it most. 
Remember that your gift could break down the barriers to education here in Australia and overseas, including for children like Maia in Timor-Leste.
 All donations over $2 are tax deductible.
Thank you!