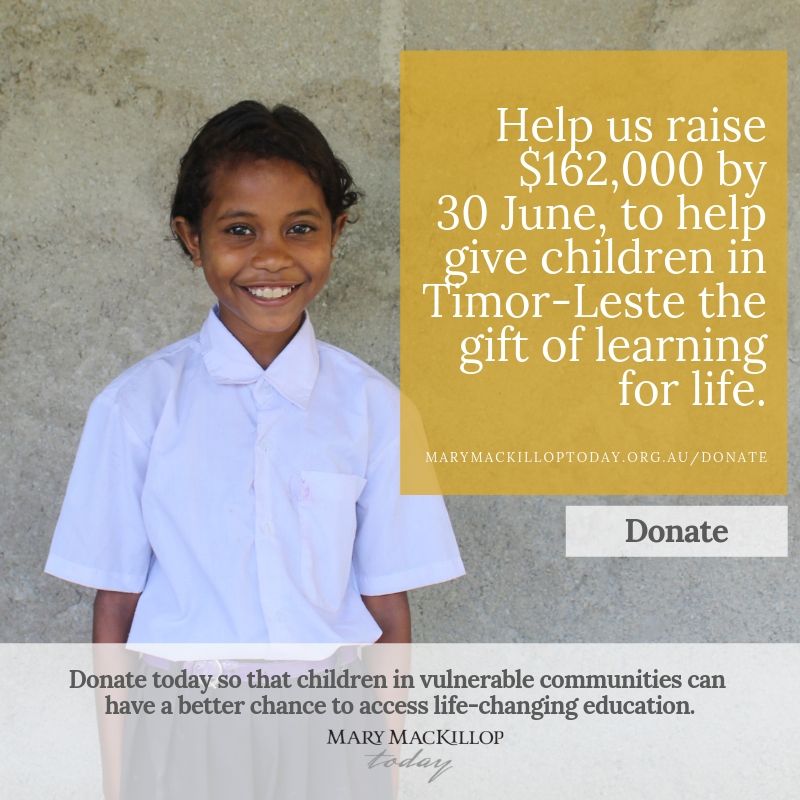 Education is power. Education is empowerment and quality education is a proven pathway out of poverty.
 

Will you help children in Timor-Leste with the gift of learning for life?

Make a donation by 30 June and you'll be able to claim a deduction in your tax return and help to give the gift of quality education to those who need it most. 
I've seen how much of a difference schooling makes for a child's long-term development and ability to contribute to society. But not every child gets the chance to go to school. In places like Timor-Leste, there are all sorts of barriers that prevent kids from receiving an education.
Families in poor communities cannot always afford school. Many teachers are struggling to educate their students because they never received a quality education themselves.
Are you willing to help children in Timor-Leste with the gift of learning for life?
A gift towards the training of teachers and parents will help eager young students get the most out of school.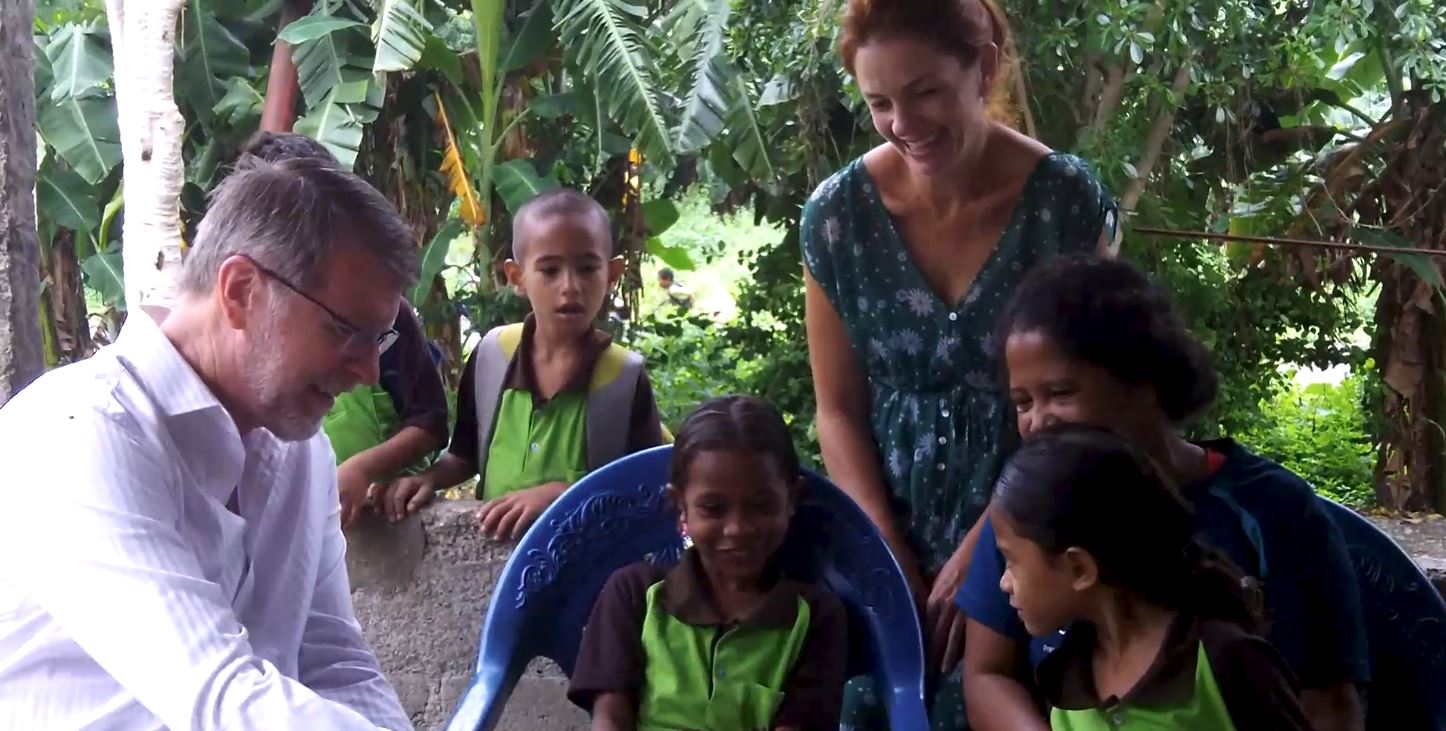 I'd like to share a story with you about a little girl in Timor-Leste who is enjoying school – thanks to the support of people like you. 9-year-old Maia told us with a bright smile:
"I really love going to school because I can learn new things. My favourite lesson is reading… I love the books from Mary MacKillop Today because the stories are fantastic and the pictures are interesting." 
We also spoke with Maia's mother, Carmeneza. She told us how her own opportunities for schooling were hampered because she grew up during the political violence of the occupation.
"That situation pushed me and motivated me to support my children to go to school. For my daughter Maia, I feel so happy to support her study.
It is very important for her future."
Supporters like you make it possible for little Maia to access quality life-changing education.
I am so grateful for your continued support to Mary MacKillop Today. Your generosity is helping children in the poorest and most neglected communities.
A gift to Mary MacKillop Today means you are providing: 
A way to reach children in remote communities – Our Mobile Learning Centre is a colourful bus that travels to some of the most remote areas of Timor-Leste visiting schools, orphanages and disability centres. It's filled with creative tools like puppets and musical instruments to teach kids literacy and numeracy through fun workshops.
A way for parents to support their children's learning at home – Many parents in Timor-Leste are illiterate. You can help these parents play an active role in their children's education by supporting our Parent Program. Mums, dads and carers get access to basic reading and writing classes, simple educational books and games to take home to use with their kids, plus ongoing mentoring throughout the year by a dedicated Mary MacKillop Today field based officer based in their
A way to beat preventable diseases in schools – Malnutrition, tuberculosis, diarrhoea and mosquito-borne diseases. All of these could be prevented through basic knowledge on health and hygiene practices. Through our Health Literacy Program, you can help train teachers to share vital health information with primary school children in a fun
A way for teachers to improve their skills – Many teachers in Timor-Leste didn't receive a quality education, so it's difficult for them to teach children basic things like reading and writing. Our Tetun Literacy and Teacher Training Project provides ongoing training to pre-primary and primary teachers from remote areas. You can help equip these teachers with the skills, knowledge and resources needed to give their students a quality education in the
I ask you to consider making a tax-deductible donation so children in vulnerable communities can have a

better chance

to access life-changing education.
We need to raise

$162,000 by 30 June

to ensure our education programs in Timor-Leste are funded into the future.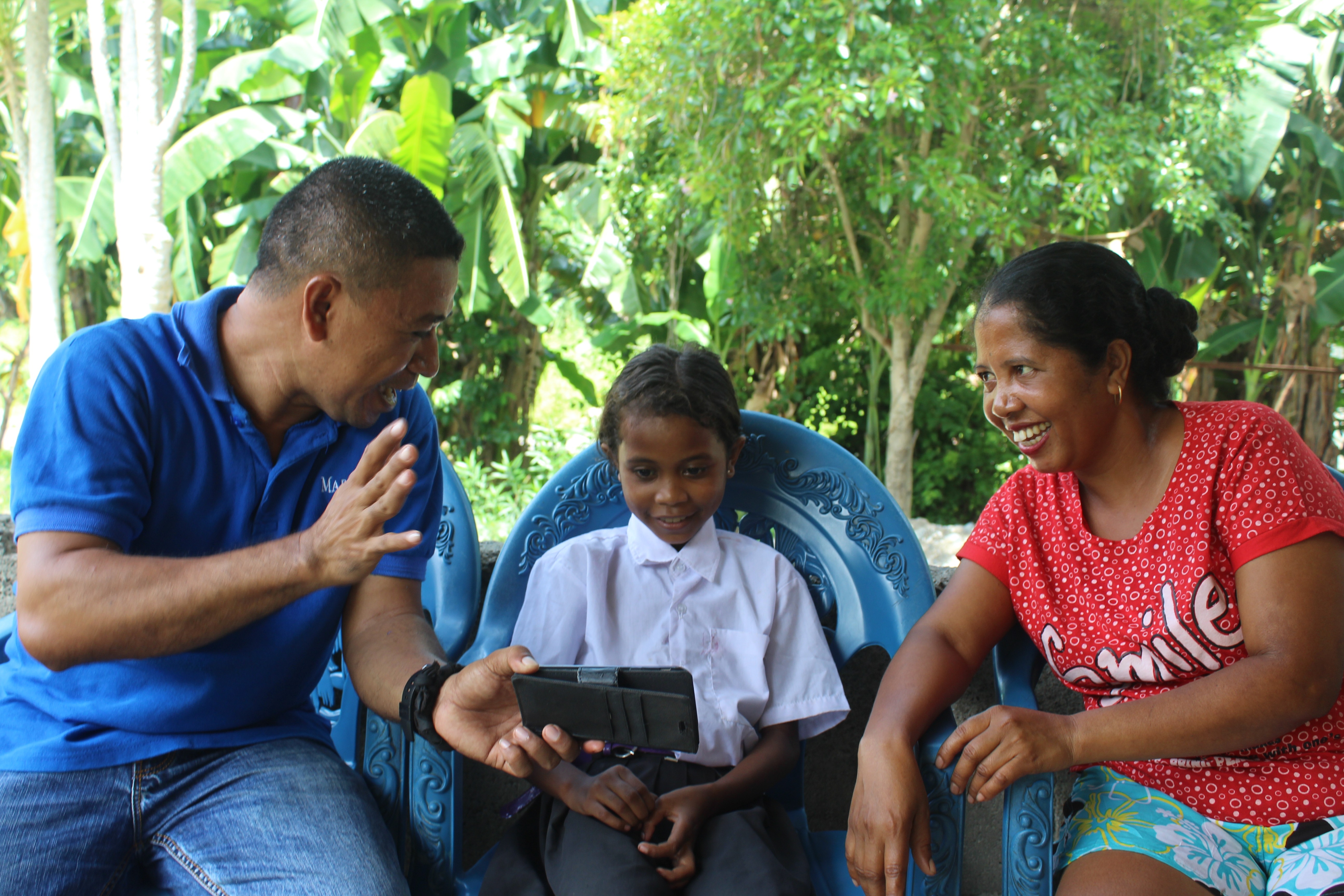 Maia told us she wants to finish school so she can be a Police Officer when she grows up.
It means so much for Carmeneza to see her daughter enjoying school. Thanks to your support, her dreams for her children's education are becoming a reality.
"My dream is that I want my children to at least finish their school up to high school. My goal is that myself and my husband can really work hard to support our children to access good education."
 I thank God for the solidarity you and I share in the spirit of Saint Mary MacKillop.
Thank you for joining us in Mary's footsteps to carry on her work with the Sisters of St Joseph by providing practical help to people in need.
It is my prayer that we can continue to "Seek first the poorest, most neglected parts of God's vineyard."
(Saint Mary MacKillop, 6.3.1900)
You can provide children with a pathway out of poverty.
There are still many more kids in Timor-Leste without the opportunity for quality education.
Please help with a gift today by donating online or calling us at 02 8912 2777. I will ensure your gift is put to good use right away in helping transform lives with education overseas and here in Australia.
 Thank you so much for your support!
With gratitude,
Kirsty Robertson
Chief Executive Officer
Mary MacKillop Today

P.S. Remember that your gift could break down the barriers to education here in Australia and overseas, including for children like Maia in Timor-Leste.
P.P.S. All donations over $2 are tax deductible.